---
February VRM Monthly Marketing Planner and Free Desktop Wallpaper Calendars
Posted On Wednesday, January 29, 2020
---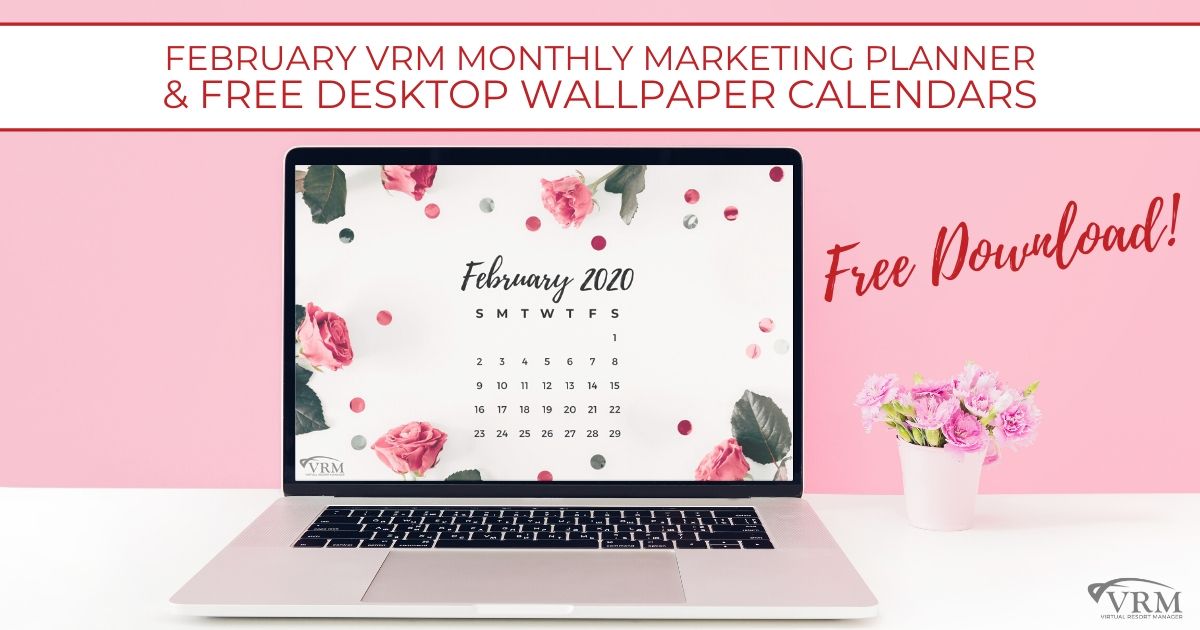 Welcome to February all you fine people! Can you believe that January 2020 has already past and we are diving into the second month of the year? As a vacation rental management company, this may be a busy time for bookings and getting ready for your 2020 peak season. Some of you may be in the height of your season if you are mountain based company. Either way, VRM is here to help! Let your favorite vacation rental software company lighten the load with a FREE February Desktop Wallpaper Calendar Download, awesome FREE sharable quotes, marketing tips & tricks, and so much more.
If you are ready to add a little more pizazz to this mid-winter month, then take a few minutes and check out our blog post! Be sure to read all the way to the bottom if you need instruction on how to use your FREE February Desktop Wallpaper Calendar Download.
Dates to Remember
February 5, #BookDirect Day
Take the opportunity to use #BookDirect on your social media and remind guests that their best option for getting greatest level of customer service and the best rates is by booking directly through your website or reservation line. Wouldn't it be great if you could turn some of your third party bookings into direct bookings?
February 14, Valentine's Day
In addition to the someone special in your life, be sure to use Valentine's Day as an opportunity to tell your guests, homeowners, and staff that you appreciate and care about them!
February 29, Leap Day
Don't forget that there are 29 days in February, 2020.
March 9-13, Vacation Rental Week
Let the world know that vacation rentals are the way to go for getaways near and far.
Social Media Tips
1. Add a special social media post about #BookDirect day! (Feb. 5)
2. Read this blog post for our best Social Media Marketing tips!
3. Do some hashtag research and create new hashtag groups for your Instagram posts. Remember to hashtag based on holidays, seasons, subject matter, and your area. Here a few you may want to try: #traveltuesday #vacationinspiration #vacationrentals #vacationfun #traveltips
SEO Tips
1. Create a FAQ outline about your business and products/service. Focus Groups and Secondary Research are a great way to understand how people perceive your brand and what their expectations are. Utilize your research data to find out what customers really want. This will be a great piece for your Content Strategy.
2. Get into the habit of writing metadata for each page or blog post for your website. Meta titles and meta descriptions are what you see in Google Search Results and are an important factor that affects your click-thru rate and how your search results are displayed.

Winter Wellness
1. Wash your hands... and encourage others to do the same.
2. Get plenty of rest.
3. If you or someone in your office is sick, encourage them to stay home. You don't want your whole staff out with a cold!
4. Take your vitamins and eat plenty of nutritious foods. Here is a great blog post about healthy packed lunches that are perfect for the office. Here is another blog post about staying healthy at your desk.

In time where we are bombarded with information constantly and rapidly, it's great to break up the stream with visually pleasing and easy to process nuggets of wisdom and inspiration! We will be creating images that you can "steal" and use on your social media channels! Be sure to check out our quotes and desktop wallpaper from last month as well!
Directions
Click on each quote to open it in a new tab at full size (1080 x 1080) and then right click and choose "Save Image As..." from the drop-down menu!
Free Desktop Wallpaper Calendars
Start February 2020 with a fresh wallpaper to brighten up your desktop! Keep on scrolling for directions on how to use this!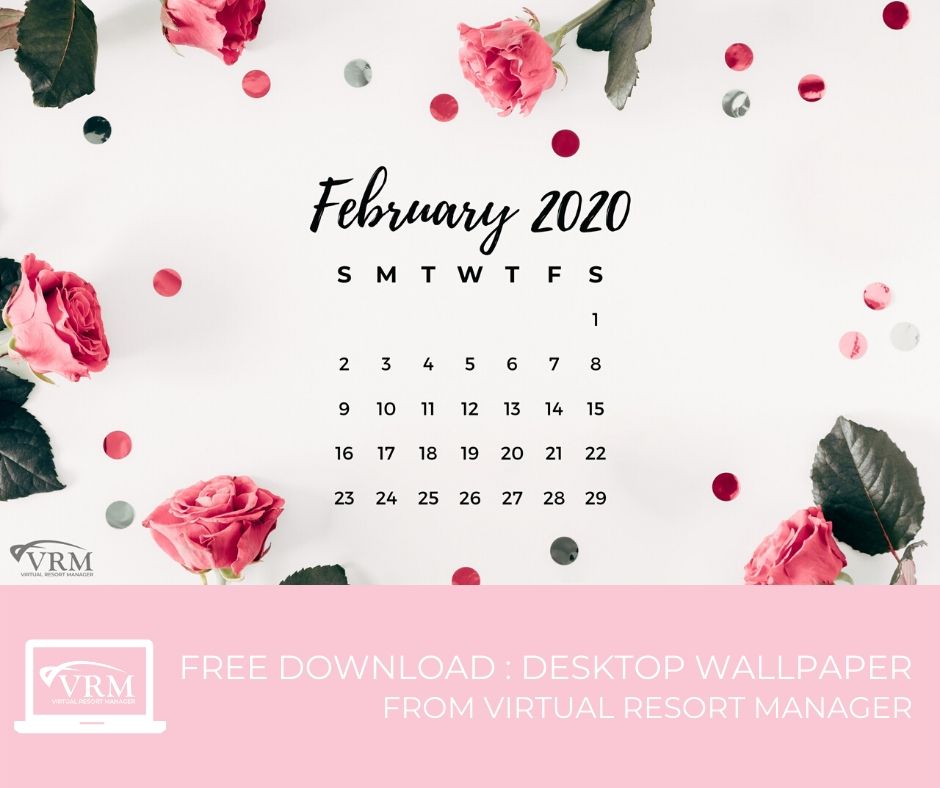 Directions
Click on the image above to open the wallpaper in a new tab at full-size (2560 × 1600), and then right click and choose "Save Image As..." from the drop-down menu, and save it. Each major operating system has a different procedure for changing the wallpaper.
Mac Users
After saving the image of your choice, choose Apple menu  > System Preferences. Click Desktop & Screen Saver. From the Desktop pane, select a folder of images on the left, then click an image on the right to change your desktop picture.
Window Users
Locate the image you want to become your wallpaper and open it. (By default, it will open up in Photos.) Right-click or tap-and-hold it to choose either Set as > Set as background or, in older versions of Windows, set as desktop background.
If you're having trouble just Google "how to change the desktop wallpaper on a ________" and enter the operating system you're using!
Don't forget to check back next month for our new wallpapers, tips, & shareable quotes!
Comment on this post!