Searching for a new property management software solution? See what Virtual Resort Manager has to offer!


Increase your efficiency and profitability with the industry's only complete vacation rental management system.
Dedicated team providing 24/7/365 System Support for you to reach us at any time, day or night.

LeadTracker increases your revenue by tracking all leads that come into your company when when an inquiry is made.

Vacation Bridge integrates with HomeAway / VRBO, FlipKey/Trip Advisor, Inntopia, Resorts and Lodges, Cottage Country, and many others.

Paperless Office gives you the ability to manage your office with far less paper. You benefit by closing the sale more quickly, by reducing the cost of mailing documents, and by minimizing personnel costs.


Flexible Dynamic Rate Structure benefits you by providing the flexibility to create rates in virtually any way that you wish.

Flexible Charging Structure allows you to have almost infinite ways to structure and manage your additional charges

Automated Accounting Processes reduce workload by performing routine accounting functions automatically each night. Once a reservation is checked out, associated funds establish payables according to the system configuration and are ready for disbursal when you are.
Guest, Owner and Travel Agent ExtraNets improves user experience by allowing guests to be able to view their reservations, add extras, purchase travel insurance, sign documents, apply payments, and more. Owners can see property calendars, owner statements, and work orders. Additionally they can book their properties for themselves and guests.


Advanced Work (service) Order System helps the ease of entry and tracking, by the single entry accounting process, and by the enhanced owner experience.

Reservation Hooked Emails provide a series of automatic emails which can be scheduled to be sent at various stages of the reservation life. Emails can be sent to thank guests for making the reservation, reminding them of payments due, providing area information prior to arrival, thanking them after departure and so forth.

Choose Your 3rd Party Website Developer with VRM's API to eliminate double entry, reduce download times, and provide greater user and owner satisfaction.

Here is what our clients have to say about us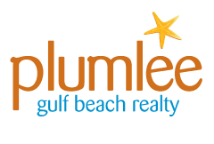 "We get a personal touch with VRM. I can pick up the phone and talk to the head programmer or the owner, if need be."
Todd Plumlee
Plumlee Realty
Indian Rocks Beach, FL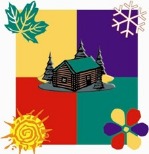 "VRM has made our vacation rental business more efficient, and we love the on-line reservations!"
Sherrie Matthews
4 Seasons Vacations
West Jefferson, NC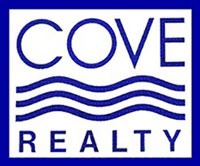 "VRM stays up with the times. During the five Years we've been using the VRM program, it has just kept getting better and better."
Roc Sansotta
Cove Realty
Nags Head, NC