Join Us Each Month for VRM Insider,
Our Exclusive Webinar Series
Each month, VRM hosts a webinar that will help you get to know us a little better and provide you with insider information. These real estate marketing webinars for the vacation rental industry are designed just for you. We will give you an in-depth look at VRM software, industry trends, and more. If you are currently a VRM client, a VRM partner or a potential client, you can sign up for these webisodes using the "Register Here" link below. The best part about VRM Insider is that it is FREE!
During our webinars, we will answer questions such as:

What tools are provided by VRM to their clients, and how do I use them to make my life easier?
What are some of the latest trends in the vacation rental industry?
What are some effective business and management tips from industry professionals?
How can I effectively market my business without wasting my time and energy?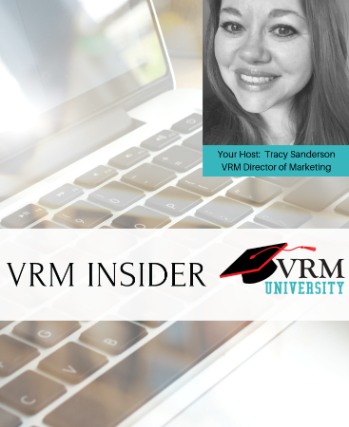 VRM Insider Dates & Topics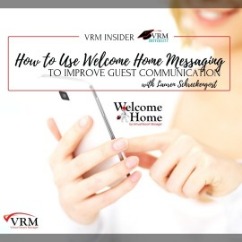 How to Use Welcome Home Messaging with Lauren Schreckengost
Thursday, March 14th at 2:00 PM
Busy season is just around the corner. Be prepared to improve guest communication after you learn more about Welcome Home Messaging in March's VRM Insider. Lauren Shreckengost, from VRM's Training and Support Team, will walk you through how to use messaging to have better communication with your guests.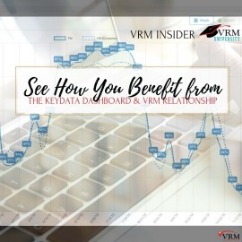 See How You Benefit From the Key Data Dashboard and VRM Relationship
Overview: In this real estate webinar series designed specifically for the travel industry, we are exploring those questions and more with Key Data Dashboard.
This Business Intelligence tool was developed for vacation rental managers by vacation rental managers. The Key Data Dashboard owners have experienced each of the above challenges and have found a solution with their benchmarking tool that provides clear, easy to understand visibility into all the core performance metrics that drive your vacation rental business.
Hold onto your hats as we dive into a live presentation with Key Data Dashboard's CEO, Jason Sprenkle.