FREE DIGITAL eBOOK:
12 Months of Marketing for Vacation Rental Success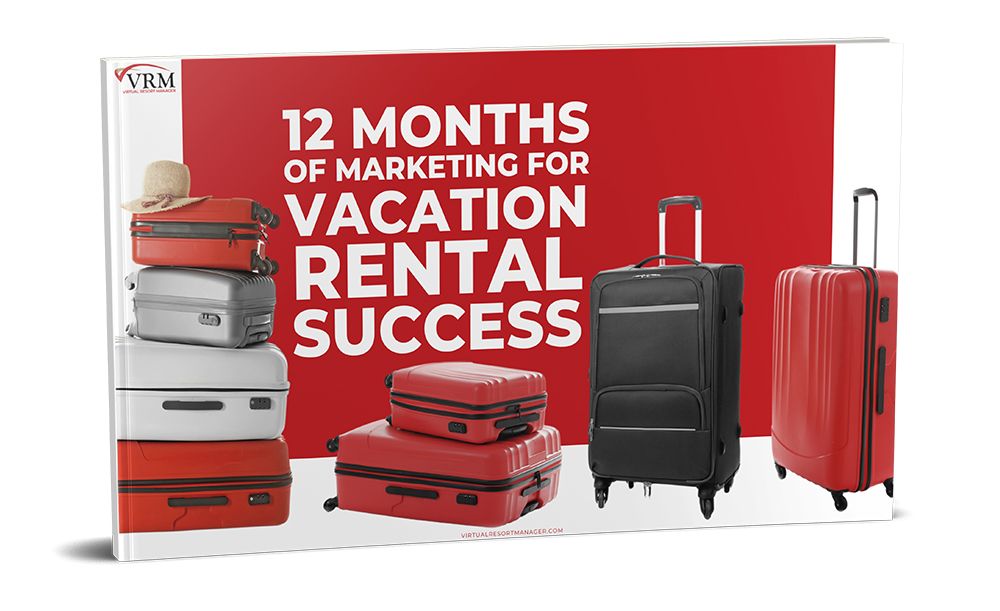 Target Ideal Customers & Guests
Increase bookings by focusing on your target market with these digital marketing tips.
Get Better Exposure & Brand Recognition
Strategically utilize your marketing channels to get better exposure & brand awareness.
Be the Boss of Your Content Strategy
Learn how to produce intriguing, quality content to get more visitor eyes on your business & social channels.
COMPLETE, ALL-IN-ONE VACATION RENTAL MANAGEMENT SOFTWARE



"VRM is the way to go. The program is user-friendly with great customer support staff."

Ron Clontz
Carolina Retreats - Carolina Beach, NC
Customer Resource Management

Virtual Resort Manager's CRM functionality helps build customer loyalty and your bottom line.
Users automatically receive timely information, allowing you to keep them better informed.
Advanced Work Order Systems

Work orders can be originated and emailed directly to the vendor scheduled to do the job.
Management charges can be assigned to the work order and disbursed to the management company.
Automated Accounting

Streamline your purchasing process with an automated system that increases efficiency.
North Carolina Real Estate compliant
ExtraNets

Provides configurable access to the Guest, Owner, and Travel Agent.
Reduce opportunity costs and improve user experience.
Historical Data Tracking

Employee actions are recorded and tracked in key areas of the system.
Identify specific employee actions and added protection against fraud.


Integrated Content Management System

Update your BookEasy website with ease and reduce website management costs.
Customize and create

VRM's company and staff show extreme integrity and a genuine desire to see that their customers succeed with their product. The two together deliver a solution that every vacation rental manager is looking for.
Scott Erickson, Century 21 Action - Surf City, NC