Search Engine Marketing (SEO) Services
The evolution of digital marketing has seen many faces in the last 15 years. It has been a race to test what techniques work best, and through many years of trial and error, Search Engine Optimization has become the foundation that bridges the gap between websites and search engines.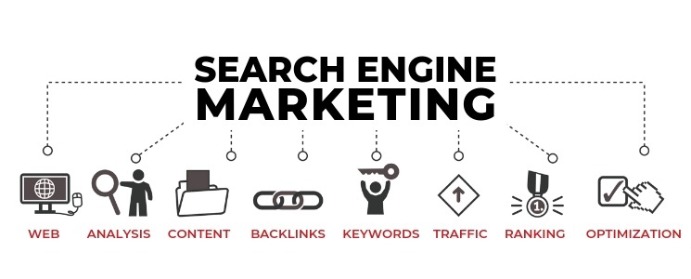 What is SEO?
SEO involves several digital marketing strategies to help search engines, such as Google and Bing, to better understand the content on your site. Google's primary goal is to give everyone the best search results, so by understanding your website well, Google can determine if your website content is the best result for user queries.
Why Websites Need SEO
At the end of 2015 there were over 876 million web sites. How can you make sure potential renters find you? While the rules for good search engine marketing are ever evolving, the basic ingredients for a successful web site in our industry remain the same: build a compelling website for users, not just search engines, and then convert those users to reservations. If your website is not optimized then you have less chance of getting good results in the search engines.
Not only does SEO involve building compelling websites that allow search engine crawlers to better understand your content, SEO also involves optimizing your user-experience. VRM specializes in ensuring your site is mobile-friendly, simple for users to navigate, and structurally sound while getting your target keywords ranked high on Google.
It's Time to Start Ranking on Page 1 on Google
Numerous strategies are implemented on and off your website to build value to your site (from Google's perspective). Google places precedence on quality websites that can be trusted. Our SEO Analyst will conduct keyword research and analyses to select the best keywords for your business that will bring in the most qualified traffic. Climbing up the search engine ranks is a gradual process and takes time to build Google's trust. At VRM, we understand what Google wants and will help align Google's best interest with what's best for your property management business.

When you sign up for one of our SEM packages, you will get:
Website optimization
Keyword research

Content strategy
Google analytics reporting
Conversion tracking
Pay per click campaign management
Directory submissions and link building
Monthly Strategy and Report Meetings