---
VRM Insider, See What VRM Clients Are Saying About Their Revenue Management Solution
Posted On Wednesday, April 5, 2023
---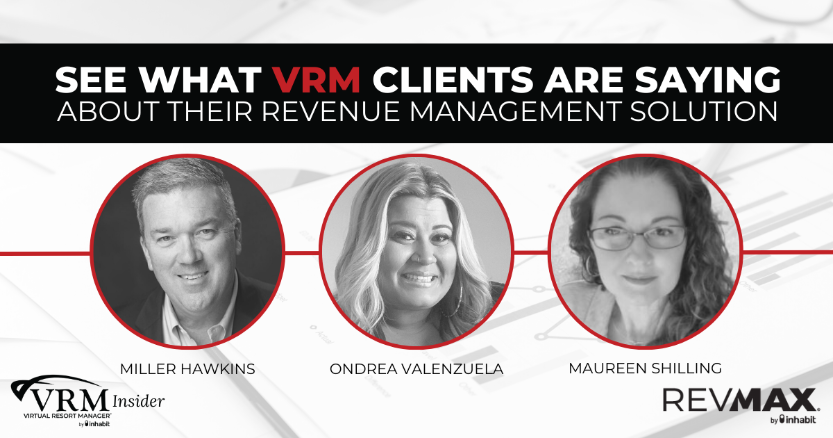 It is always a great day when we get to hear from one of our vacation rental software clients about their experience with a partner integration product. That is exactly what happened during this webinar! Our friend and client, Miller Hawkins (owner of Booe Realty and immediate past president of VRMA) joined us to have a conversation about his experience as a new user of RevMax, a premier revenue management tool. We were also joined by Maureen Shilling from RevMax. She helped to answer questions and give live examples of the RevMax system.
Watch the Replay
VRM clients who are interested in optimizing and automating their revenue management strategy are not going to want to miss this webinar replay!
RevMax, a full-service revenue management solution, will help you discover the steps that you can take today get advanced data and analytics, increase performance, and compete at the MAX in your market. The insight from your fellow VRM user will give you confidence in this exciting new product.
What are you waiting for? Watch the webinar and connect with RevMax for a personalized demo.
Ready to take your revenue management to the max?
Click below to see more about RexMax and their full suite of products... or to schedule a demo.
Comment on this post!