---
How to Know Our Vacation Rental Accounting Software is Right For You
Posted On Wednesday, May 30, 2018
---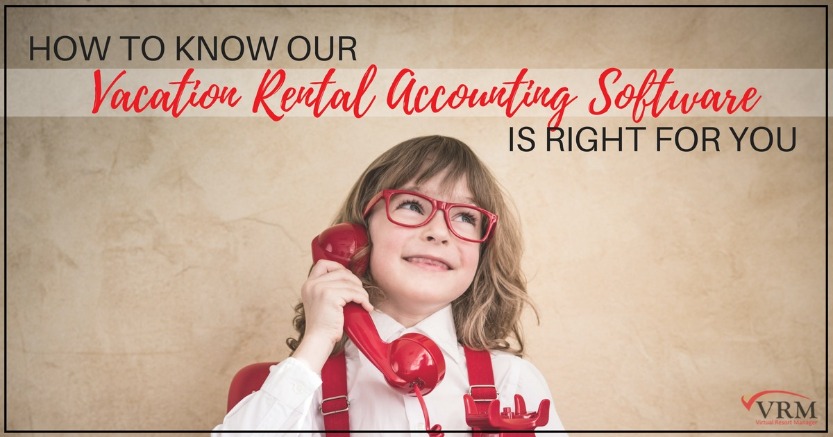 When it comes to rental property software, there are quite a few choices for you and your business. One of our main goals here at Virtual Resort Manager is to provide excellent vacation rental management software and support to our clients. We want to be the right fit for you from the beginning.
Among our many fully integrated and comprehensive features, there is one that stands out time and time again. Allow us to introduce you to what we believe to be the best vacation rental accounting software on the market. VRM's accounting software is a cut above the rest, and you don't have to take our word for it!
Watch the short video below to see what one of our long-time clients has to say about our seemingly flawless accounting features. If you keep reading, you will also find a brief testimonial from our friends at Sunset Vacations.
An Accounting Testimonial
In just 46 seconds, the long-time accountant at Alan Holden Vacations sums up Virtual Resort Manager so perfectly. From accounting software that you can count on to a first-class support team, Kitty Shore sings VRM's praises.
Having been with VRM for over 13 year, we would say that Alan Holden Vacations is a trust worthy source for a valid testimonial.
Our vacation rental management software is just right for them and it would be the right fit for you!
Adhering to North Carolina's Strict Real Estate Regulations
If you are a vacation rental management company in the state of North Carolina, you already know that the North Carolina Real Estate Commission has some of the strictest regulations in the nation. They reserve the right to audit any real estate business at any time.
Using those regulations, we set the bar for our vacation rental accounting software very high so that it would work for any vacation rental manager in the country. We have developed a program that meets the North Carolina Real Estate Commission requirements for both vacation and annual properties.
In addition to being fully NC compliant, our clients say that the VRM accounting software is very user friendly. Maria Pascoe, Accounting Assistant and Reservationist at Sunset Vacations in Sunset Beach, NC, gave us her opinion on VRM accounting.
I am an accounting assistant, so I do not work with the accounting software full-time. However, I do find it very easy to use and extremely user-friendly. I am a very computer literate person; therefore, I am able to do a lot of things in the VRM system even though I have not been taught. When I can't figure something out or I have a question, I put in a Help Ticket to VRM, and they reply right away or fix the issue for us.
Maria Pascoe, Sunset Vacations
Maria has been at Sunset Vacations for 3 years and although she is a very computer literate individual, she had no prior vacation rental software experience. She says that she found the system easy to use from day one.
She also says, "The reconciliations are so easy… a breeze."
A Word From Training & Support
At VRM we realize how important it is to have accounting software that is easy to use and part of your rental management software. Because of this, we spent a great deal of time developing our accounting module, and we pride ourselves in the fact it meets NCREC requirements.
The accounting piece of VRM is actually part of our extremely user-friendly software system; this means you do not need to try to incorporate anything outside of VRM to handle the financial side of your business. The accounting module, like others in our system, is broken down into different sections, and access to the various parts is permission-based. This gives you the ability to control who can make changes to the financial information within your system.
We know keeping up with all the accounting processes can be overwhelming, so to help simplify it throughout the month, we provide a list of daily, weekly, and monthly procedures for our clients. Following these steps helps you stay on top of things.
Should any accounting questions or issues arise, our Training and Support Team is happy to help. Additionally, we walk our new clients through their first "month ends" and reconciliations.
To learn more about our VRM software features, be sure to read our blog post titled, "3 Major New VRM Features You Are Guaranteed to Love".


If you are new to VRM, we would love to schedule a free demo for you. Let us show you why Virtual Resort Manager is your #1 choice for vacation rental software!


Save for later!
If you found this blog post helpful, be sure to Pin it... and read it again later.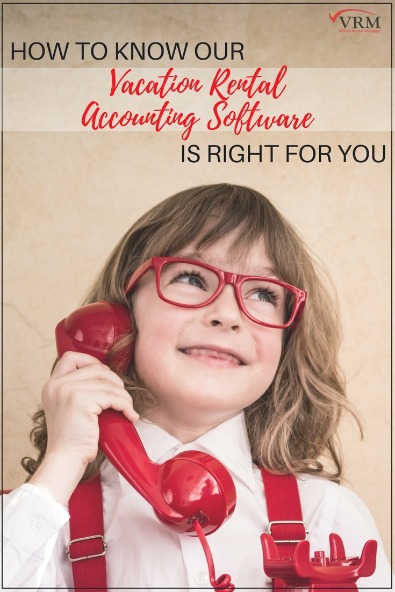 Comment on this post!