---
3 Major New VRM Features You are Guaranteed to LOVE
Posted On Thursday, January 25, 2018
---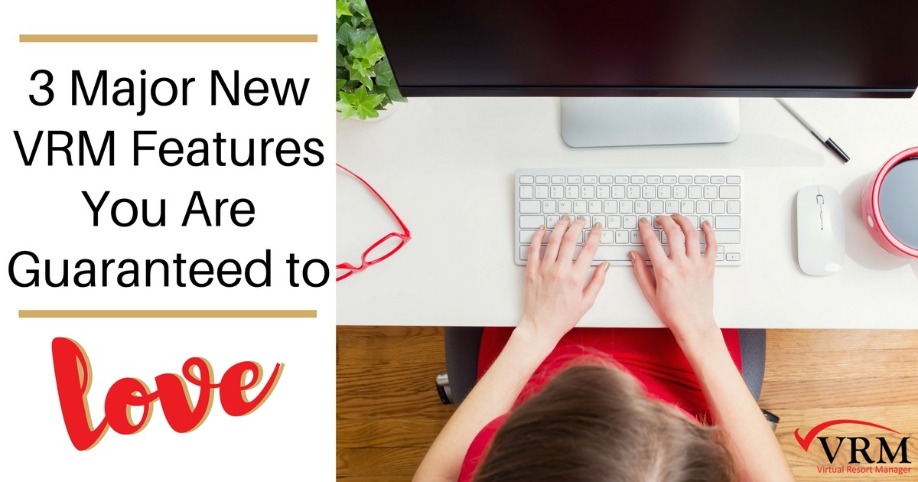 Here at Virtual Resort Manager, we are passionate about providing the best vacation rental software to our clients. Part of being the best in the industry is the constant development of new software features and a strategic update plan. There is a very good reason we have such a high retention rate of clients. We work extremely hard to give our clients exactly what they need to make their vacation rental management business a huge success.
The VRM software system contains more features than one blog post can hold! However, we wanted to take a moment to point out three VRM features that you are guaranteed to love. Our clients have spoken up about several of our vacation rental software features, and we just couldn't keep that information to ourselves.
Accounting
A vacation rental company can take reservations all day long. However, if they don't have a comprehensive accounting system to manage their incoming and outgoing dollars, then their business will be difficult to manage. In North Carolina, accounting for vacation rental managers takes on a whole new level of difficulty with very strict standards from the North Carolina Real Estate Commission.
When it comes to accounting features that gives attention to detail while being user friendly, VRM gets a gold star. One of those shiny stickers of approval comes from Kitty Shore, Comptroller/Accountant at Alan Holden Vacations.
"Having done rental escrow accounting for 25 years, I would highly recommend VRM software. You will not believe how easy it is to follow all of the rules and regulations the North Carolina Real Estate Commission requires because VRM software and staff does most of the work for you. You will lower your stress level right off the bat!
I have always told VRM, from the very beginning, that we have never been out of balance. I have checked out several software companies, and they put more emphasis on the "taking of reservation" side and forget the accounting side. VRM's accounting features are very clear cut and simplified. With a little VRM training, you are easily able to keep your records in balance, even if you are not an accountant."
-Kitty Shore
Readiness Manager
Readiness Manager is an optional enhancement of the housekeeping functionality in the VRM System. It is a supercharged version of the housekeeping schedule that allows our clients to keep track of more than just departure cleans and housekeeping work orders.
After rigorous beta testing, Readiness Manager is now available to all VRM software clients. This feature helps your team manage turn days, which are never easy, with efficiency and accuracy. Coupled with our Welcome Home technology, Readiness Manager makes your turn day process smoother. After automatic updates from housekeeping and other vendors, your guests can be notified (in real-time) when their rental property is ready for check-in. If you want more information about Readiness Manager, click here.
We sat down to ask one of our longest active clients about their experience with Readiness Manger. This client was none other than Alan Holden Vacations, who have been with VRM for over 14 years!! Linda McDowell, Housekeeping Manager, agreed to a quick video review of our new housekeeping tool. See what she had to say in the video below.
Welcome Home and Guest Survey
A few months ago, we had a long conversation with the team at Big Bear Getaway. It was their one year anniversary with VRM, and we wanted to know how things were going.
Two of the things that they were really excited about were WELCOME HOME and GUEST SURVEY, software features for their website that they were not previous using.
They were immediately getting great feedback from their owners and guests. In all honesty, one of their staff members said, "I'm a little mad that we waited so long to turn on these features!"
The Big Bear Getaway staff said that they appreciate the fact that they get to see the reviews first, and they get to monitor what is displayed on their website.
"We are getting feedback in writing. We are getting great reviews…people are happy!"
The admin team at Big Bear Getaway says that there are so many great software features that Virtual Resort Manager has to offer, and they are excited to continue to learn and implement them in the future.
"Another way that Virtual Resort Manager has helped their business is through the integration of OTA's. Being able to do these has really changed our business and helped us to keep up with the times!"
The Reservation Team at Big Bear Getaway also has something to say! They all agree that there is a lot to learn, but once you learn it….you love it!
Customer Service
While it may not be one of our official vacation rental software features, the VRM staff and our clients all agree the our number one selling feature is our customer service. We take great pride in offering our clients easy and efficient access to questions, quick and complete work ticket resolution and a world-class training department.
All of these things, combined with our ever evolving pursuit of providing VRM clients with the best vacation rental software in the industry, is our very best feature!!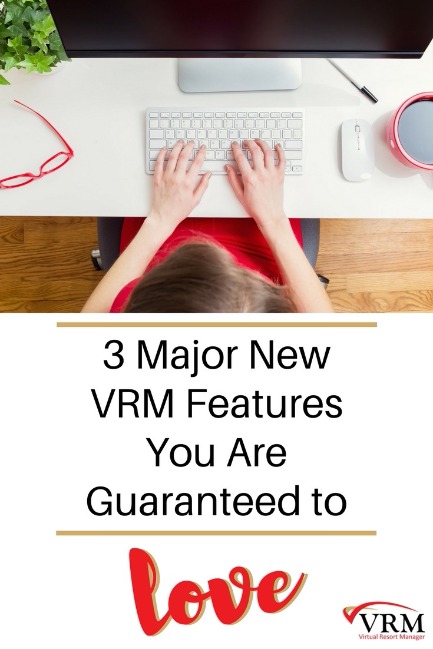 did you find this article helpful?
Be sure to save it for later!
Comment on this post!