---
How to Improve ROI with Email Marketing
Posted On Friday, October 19, 2018
---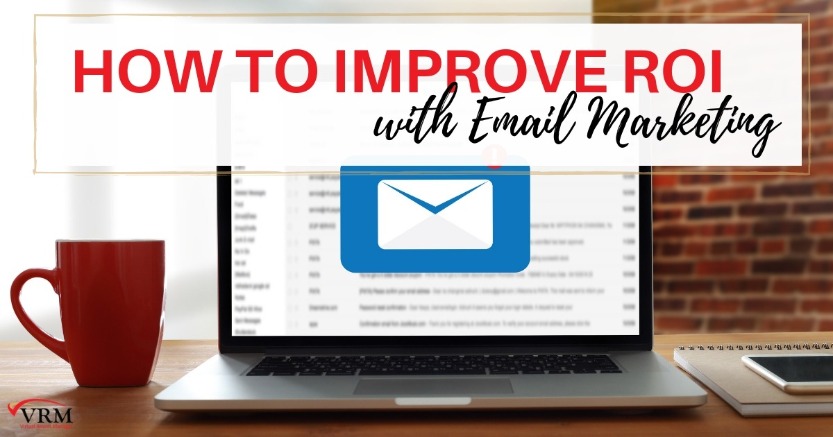 Welcome to Part III of our marketing series. Today we are going to be diving into email marketing basics and how it can make you money. As a vacation rental software company, email marketing is an important part of our business plan and marketing strategy. If email marketing is not yet a part of your marketing efforts, we are going to show you why it should be! According to MarketingSherpa, 72% of people prefer to receive promotional content through email, compared to 17% who prefer social media. Do we have your attention?
Email and ROI
As you can see on the image above, email marketing works, and we are going to show you how. Here is some data from Google Analytics for one of our email marketing clients. A single email campaign was able to generate over $30K! We are excited to over our marketing clients expert services that are given them a great return on their investment.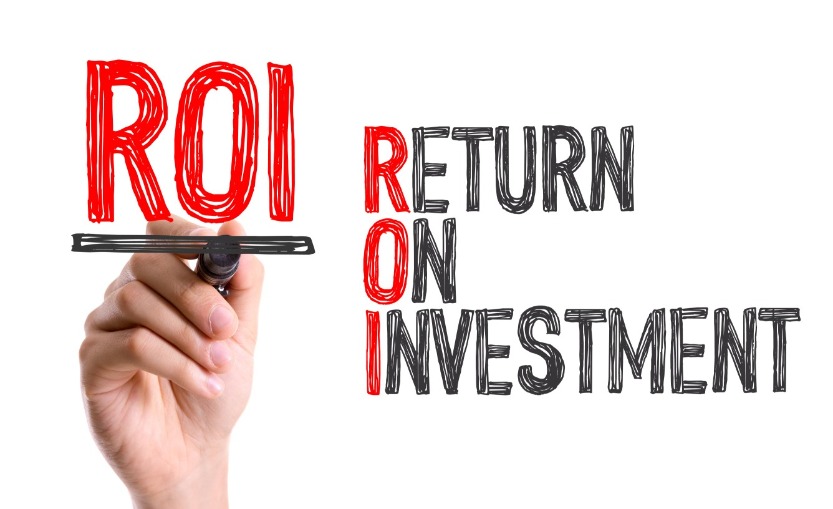 Why Email Marketing?
1. Access to Your Customer
Most of your clients walk around with a "computer" in their hand, all day long. Between 50-60% of emails are opened on a mobile devices, so getting your email content into the hands of your audience has never been easier. The internet is open 24 hours a day, 7 days a week, which means you have virtually unlimited access to your readers. All you a person has to do to see your marketing material is open their email. According to Forbes, the average person checks their email fifteen times each day! So the odds of getting your mail delivered is very good.
2. Easy to Use and Customize
Email marketing is so easy to use and to customize to your brand. With just a few click of your mouse, you can have coupons, updates, specials, etc. headed directly to your customers inbox. Your emails can be customized to include a specific layout, your brand colors and your logo.
It is also easy to send targeted email campaigns to specific groups of people, depending on your message. If you are trying to encourage Spring bookings, one thing you could do is send an email to your previous guests who booked for the same time period in past few years. Using the Guest Report in the VRM Admin Console, you can pull such a list, even excluding guests who are already booked for that time frame, and upload it to your email service. Now you can create and send a very specific and targeted email to only those previous guests. Easy peasey!
3. Inexpensive
Email Marketing can range from free to a nominal cost. Most email services will charge by the size of your email list. This nominal monthly bill, in comparison to your potential return on investment, is pennies on the dollar.
4. An Integrated Marketing Campaign
Your blog, social media, and website can work together seamlessly to create an integrated marketing campaign. If you still use traditional mail to send items out, like a vacation guide, email marketing is a great way to tell your customers to be on the lookout. Blog posts make an EXCELLENT feature and topic focus for emails. A potential guest may not open an email about a "special offer", but they may open an email that is about "packing the perfect cooler for the beach"! If they want to ready the full article, they will need to make their way to your website. Which is exactly where we want your readers to land.
Brittany Thompson, our Social Media Marketing Director, says "Always be sure to include you social media links in your email marketing campaigns for another touch point with potential vacationers."
Why it Works
Do you remember the days when you would mail out hundreds of postcards, flyers, or vacation guides? It was an expensive and often labor intensive process. Those stamped and mailed items would land in your clients mail box, and they may or may not look at it before it was tossed. Your postcard may make it into a pile of "file for later", but it would still require a very intentional action from the customer. They would have to pick the phone (postcard in hand) to dial your number, or make their way to a computer to go to your website. However, one of the positive things about traditional mail is that is was personal. It was an item with your customers name on it that was delivered directly to the doorstep. At some point in time, they had invited you to make a personal contact with them.
The same is true today for email marketing. Best practices say that you shouldn't email someone unless they have given you their email address. Once you have a pervious guests or potential guests email addresses, you can send them marketing material directly to their phone, laptops, tablet, etc. Now that the email in in their inbox, the question is whether or not they will open it. If you provide valuable and useful content to your audience, then many will open it right away... and some will save it to read later. The great news about email marketing is that once someone opens your email, they are one easy click away from being on your website. Now they can click a property link, a specials button, or even the link to a blog post. Voila! Your target audience in now on your website!! They are one step closer to booking a vacation or bookmarking your website for later.
Two additional reasons why email marketing works is because it is part of building a value based relationship with your customer and it builds brand recognition. If you decide to start an email marketing campaign or are already doing email marketing, be respectful of the relationship your business is growing with your guests.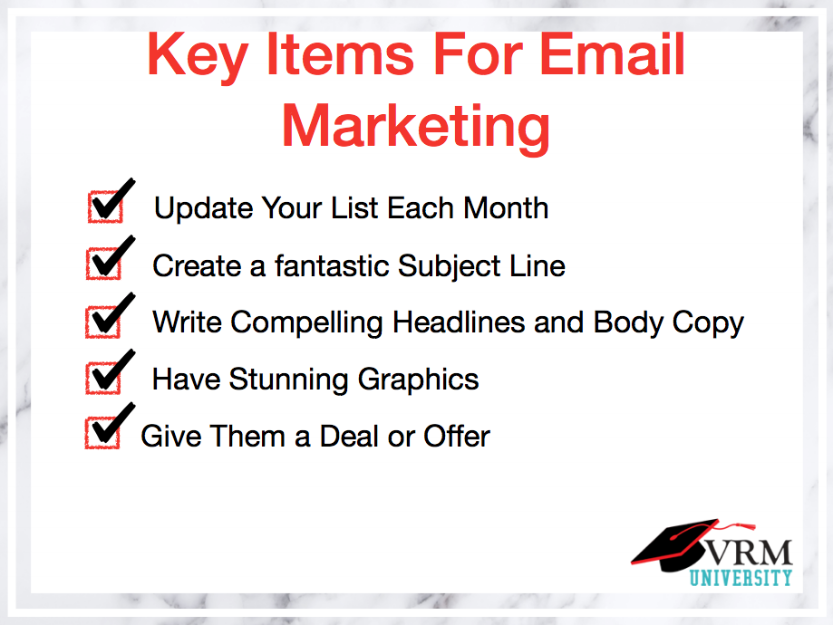 How to Create a Great Email Campaign
The first thing that you will have to do to get started with your email campaigns is to pick an email service. Our vacation rental software can do a lot for you when it comes to emailing your guests. Welcome Home is a fabulous tool that you need to be using. However, for building email lists and a branded email campaign, you will need to pick an email service such as Constant Contact or Mail Chimp. There are free and paid options available, but a growing business needs to keep their growth plan in mind when making this decision.
Here at Virtual Resort Manager, our Marketing Team uses Constant Contact. We are able to customize each email to our client's brand, and we are able help maintain their various email lists.
After you have chosen an email marketing service, you will need to import your guest list from VRM or another other sources that you have. Next, you will want to watch a few tutorials from your email service and begin to build an email template. Remember to use your logo, your brand colors, and your brand voice.
Now you are ready to create your first email. Whether you are promoting your new listings for 2019 or if you are just saying "thank you" for being a valued guest, be sure to include great graphics and images. You will also want to include valuable information, give a clear call to action, and add links to specific content on your website.
Be sure to send your emails during business hours. You are encouraging your audience to do business with you, and that business shouldn't be at 2:00 am. Some email services will even tell you what the best day and time is to send your email.
Don't forget about your subject line and headers. This is the first thing that people will see in their inbox list. Take a little time to think about your subject line... and make it a good one. Here is a great article from HubSpot about "How to Write Catchy Email Subject Lines".
Build Your Email List
Make it a part of your marketing plan to continue growing your email list. Your guests are the perfect place to start, but you will want to consider ways to add other qualified leads to your list. One way you can do this is by putting an email sign up button or pop-up on your website or social media. Another organic option is offering a free printable beach bag checklist, in exchange for an email address. Many businesses will also run giveaways or contests, which is an excellent way to grow your email list. No matter which growth methods work best for you, you will want to keep an eye on your email open rate and click rate. This will give you a good idea as to the quality of your email lists.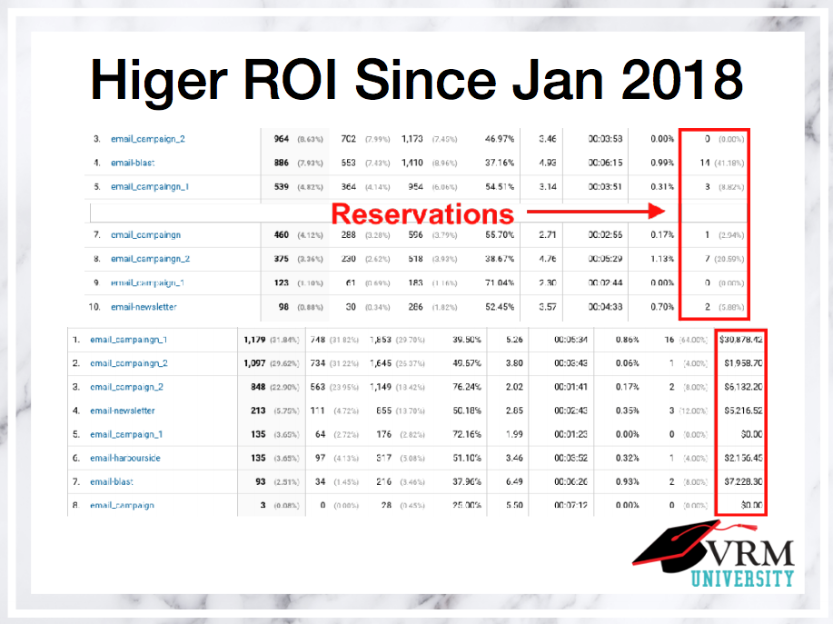 VRM Email Marketing
Did you know that our marketing team has an Email Marketing Director? Tracy Sanderson has been with the VRM Marketing Department since May 2016, and her primary role is to coordinate and create email marketing campaigns for our marketing clients. Tracy, along with the email marketing department, work together to provide not just a service... but an experience for our clients and their guests. We help get potential guest to your website where they can book a vacation!
Here at VRM, we offer two Email Marketing packages to our vacation rental software clients. Whether you choose the one email per month package or the two emails per month package, you are getting access to an entire marketing team who is dedicated to seeing your succeed. We work first hand with our clients to be sure that their message is conveyed according to their business goals and overall marketing strategy.
Creating an email campaign that drives bookings and relays valuable information to the guest is our goal. Each month, we coordinate with our clients to get property features and specifics. We also give our clients a monthly email marketing report, and we update their email lists via the VRM Admin Console. If you would like to learn more about our exclusive marketing services for VRM clients, please email [email protected].
Email marketing has one of the highest returns on investment marketing strategies. This can increase rentals dramatically and keep your brand at the front of renter's minds! If you are not using email marketing it is time to start. If you have been using it inconsistently, changing to a regular email schedule can dramatically increase click-throughs and booking rates.

Don't miss the other blog post in our marketing series. We have awesome information that you don't want to miss.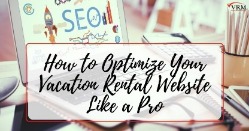 If you are reading this blog post, then you are more than likely a vacation rental management company with a website. However, not all website are created and operated equally. Do you know how to optimize your website like a pro?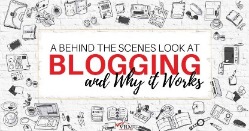 Grab a glass of iced tea or a hot cup of coffee, and join us as we give you a behind the scenes look at blogging and why it will work for you.
Comment on this post!