---
VRM Insider, Discover How VRMA is Helping You Through Advocacy and Industry Resources
Posted On Friday, June 25, 2021
---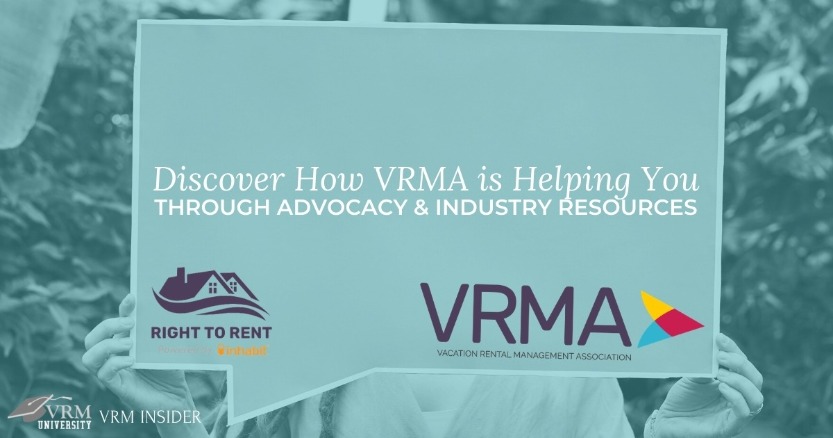 Did you know that as your vacation rental software provider, we are committed to helping our industry? Our parent company, Inhabit IQ, has worked tirelessly with the team at the Vacation Rentals Managers Association (VRMA) to create a specific program that advocates for the vacation rental industry.
Join us for an informative conversation with VRMA in this webinar. Since 1985, VRMA provides best-in-class education, networking, and professional development opportunities to make a difference for you and your company.
VRMA works worldwide on behalf of our manager and supplier members to advance the vacation rental industry through education, accreditation, information, networking, research, and advocacy. Join VRMA President-Elect Miller Hawkins, and VRMA Government Relations Director Greg Holcomb, as they discuss regulatory issues, VRMA initiatives that will impact the industry, and how you can benefit from VRMA's resources.
WATCH THE REPLAY
Take some time to watch our webinar for information about the Right to Rent program and how you can get involved.
If you are not already a member of VRMA. Please consider joining today.
Click here to learn more about VRMA and it's many benefits.
Click here to go directly to the VRMA Advocacy page.
Have you missed any webinarS?
Find all episodes at the link below.
Comment on this post!