---
VRM Insider, 7 Ways to Use Email Marketing for Your Vacation Rental Business
Posted On Thursday, October 27, 2022
---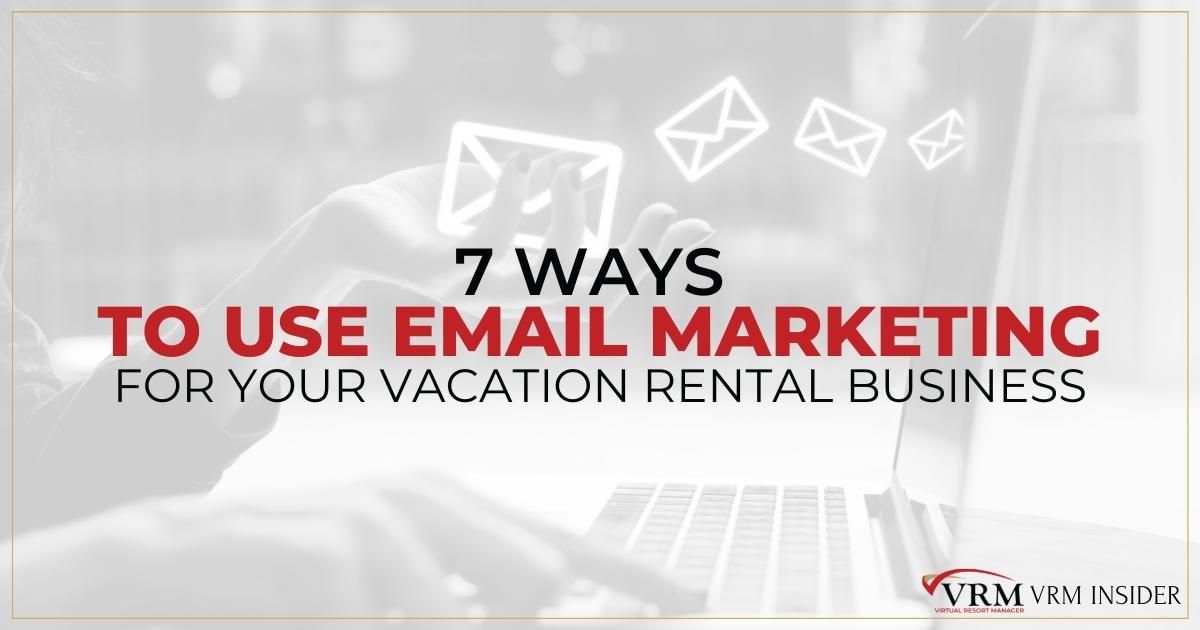 If you are looking for a way to communicate easily and efficiently with your guests and owners, then email marketing is the place to start. As you know, VRM is more than just your vacation rental software! We also offer marketing services, including email marketing, to our clients.
During the month of October, we took the opportunity to curate various resources to help you craft a great email marketing strategy. This information was created exclusively for you -- the vacation rental manager.
Our most recent webinar, "7 Ways to Use Email Marketing for Your Vacation Rental Business", was just one segment of those resources.
If you were unable to attend the webinar live, you can find the replay information below.
Here is a quick peek at seven ways email marketing can be used, as presented in the webinar:
Owner Emails

Surveys/Polls

Targeted E-blasts

Reporting & Tracking

Feature Blog Posts & Webpages

Emergency Communications

Cancellations

Watch the Replay
Dive in with us into seven of the ways that you can use email marketing for your vacation rental business. You don't want to miss this insightful conversation that will offer you tons of ideas for your email marketing strategy. Now is the perfect time to create a solid marketing plan for the upcoming season and year.
We believe in the value of email marketing so much that we are giving away a few of our secrets.
Which of these seven way can you use to take your guest and owner communication to the next level?
If you don't have time to deploy these tactics yourself, we have great news. VRM can do it for you!!
If you would like to learn more about VRM Marketing Services and how we can help with your email marketing needs, contact us today. We would love to provide you with a free consultation and quote. Contact [email protected] to schedule your appointment or to ask any questions.
To receive our free "10 Facts About Email Marketing for the Vacation Rental Manager" and our email marketing case study, click here.
Comment on this post!