---
VRM Insider, 5 Ways Welcome Home Complete Can Level Up Guest Experience
Posted On Tuesday, August 30, 2022
---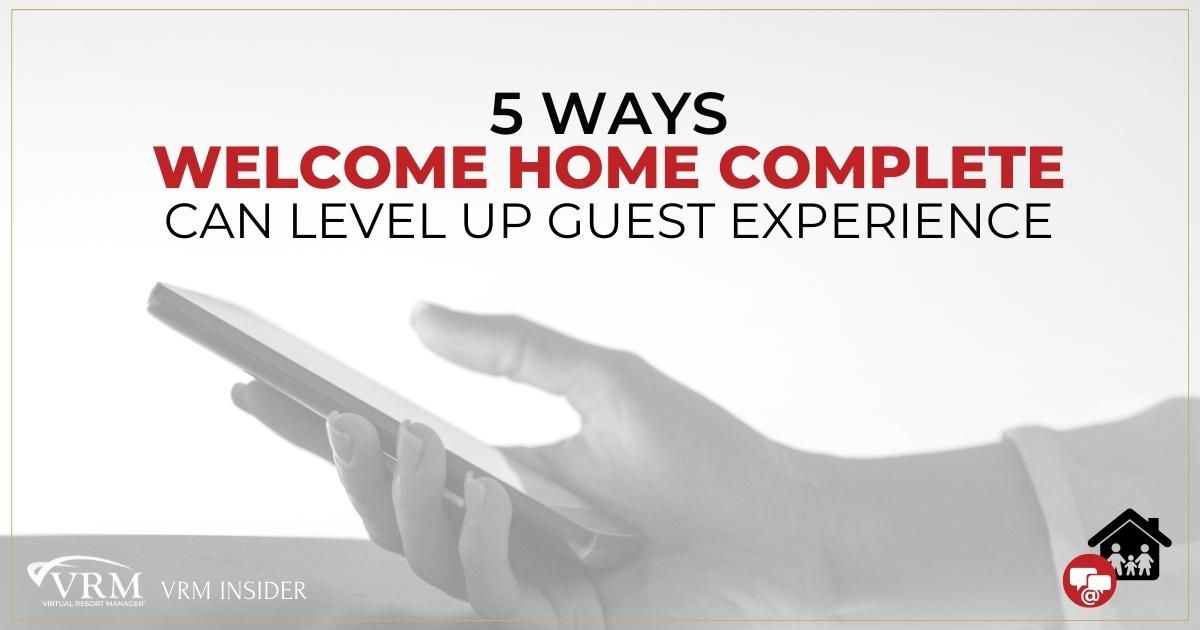 See how your vacation rental company can level up guest experience using Welcome Home Complete. This awesome VRM feature, via our vacation rental software, offers you excellent guest communication resources. This amazing tool is right at your fingertips when you upgrade to Welcome Home Complete.
VRM's Director of Operations, Ondrea Valenzuela, and Client Success Manager, Lauren Schreckengost. are your hosts for this informative webinar.
This is also a great opportunity for you to be introduced to Ondrea... and to get to know her a little better.
IT'S TIME TO LEVEL UP!
Lauren and Ondrea walk you through five ways that our Welcome Home Complete feature can increase and enhance your guest's experience.
Good communication is paramount when it comes to guest satisfaction and interaction. Join the VRM team as they explore the different ways that you, as the professional vacation rental manager, can effectively and efficiently communicate with your guests and save you time.
READY TO WATCH THE REPLAY?
Click here or click the play button to watch this webinar!
For past webinar replay information, click here.
want more info about welcome home complete?
Email [email protected] to request a personal consultation regarding Welcome Home Complete and how it can meet your needs.
For a side-by-side comparison of Welcome Home (free version) and Welcome Home Complete, click the button below.
Comment on this post!