---
September VRM Monthly Marketing Planner and Free Desktop Wallpaper Calendars
Posted On Tuesday, September 1, 2020
---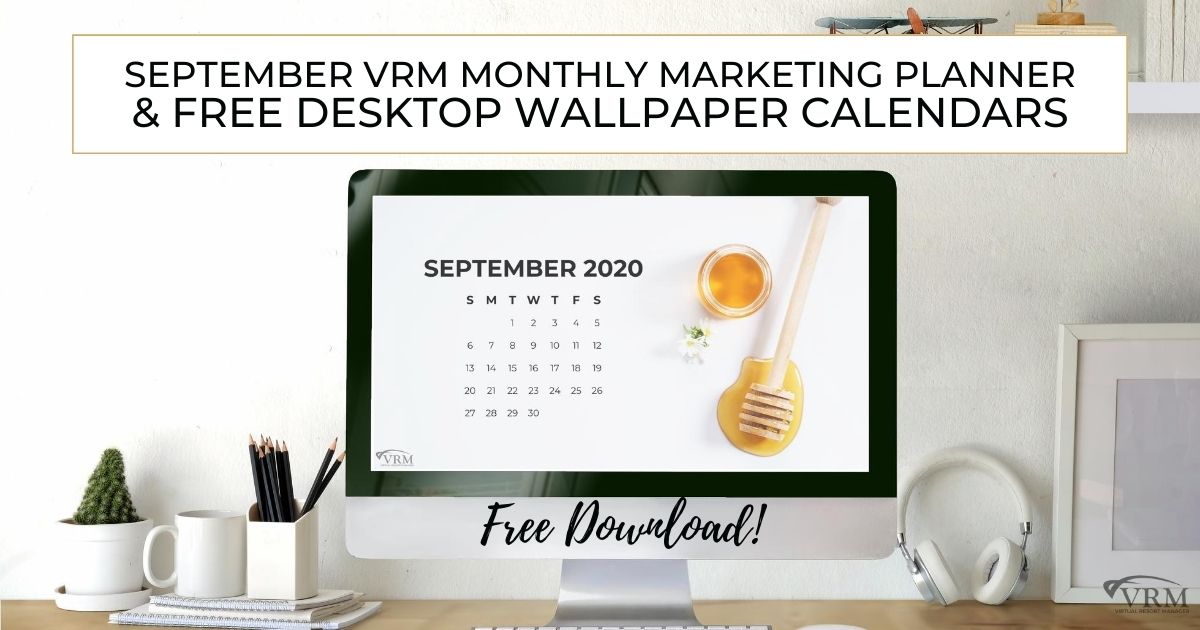 Welcome to September! We don't know about you, but for us here at Virtual Resort Manager, we can't believe that the official end of Summer is upon us. With the shift of the season comes an opportunity to take a hard look at what is left of 2020 and to create a plan for your business. Because we want to be more than just your vacation rental management software, we have created this excellent monthly resource.
Below you will find a FREE desktop wallpaper calendar for September 2020, along with a few sweet quotes that you are welcome to use! Ease a little of your social media burden by sharing these sticky quotes. We have also included important September dates to remember, fabulous social media marketing tips, and search engine optimization tricks!
September Dates to Remember
September — National Honey Month
September 3 — VRM Insider Webinar: Boost™ your Bookings
September 7 — Labor Day
September 10 — Master Cancel Webinar with Rental Guardian
September 13 — National Grandparents Day
September 22 — First Day of Fall

September 27 — World Tourism Day

Social Media Tips
If you are in a beach market, let your audience know through various social media posts that while Summer may officially be "over" ... there is still plenty of AMAZING things to do. Highlight things like Fall fishing, kayaking, shelling, etc. Explain about mild weather and other benefits of a Fall getaway. Don't forget to mention any specials you may be running.
If you are in a mountain market, this is the time to SELL the season!! Invite your audience to join you for Fall color. Highlight availability, hiking, scenic vistas, hot tubs, etc. If there are activities happening in your area, be sure to tell others about it!
Remind your previous and potential guests that a vacation rental stay is a great way to practice social distancing and still have a fabulous vacation.
Highlight short-stays as well as extended stays. Capture those guests that may only have a few days to getaway... along with those who may be able to set up a home-away-from-home for two weeks!
A picture speaks a thousand words! A video speaks ten thousand! Take pictures and videos of your area and POST THEM!! Show your audience how beautiful your backyard is. They won't be able to resist!
SEO Tips
As we bid farewell to Summer and greet the Fall season, among the many things to look forward to are the holidays! If you haven't already done so, now is a good time to create holiday-focused content and promotions to help get optimal organic exposure during the slow season. SEO Rule-of-Thumb: When publishing event-specific content, you should always allow yourself a minimum of a month and a half for your content to be indexed and ranked by search engines. Take advantage of holiday search engine traffic with these SEO tips:
Create holiday content that is relevant to your area
When providing holiday tips, checklists work well!
Be sure to internally link related content as well as cite external related content

What a sweet deal! FREE shareable quote images that you can use on your social media. Nice!!
Inspiring and motivational quotes are always popular on social media and are great content for your channels. You are welcome to use the below quotes. You will "BEE" so glad you did!
Directions
Click on each quote to open it in a new tab at full size (1080 x 1080) and then right click and choose "Save Image As..." from the drop-down menu!
Free Desktop Wallpaper Calendars
This FREE desktop wallpaper calendar is GOLDEN! Dip into this delicious treat and envy of your hive!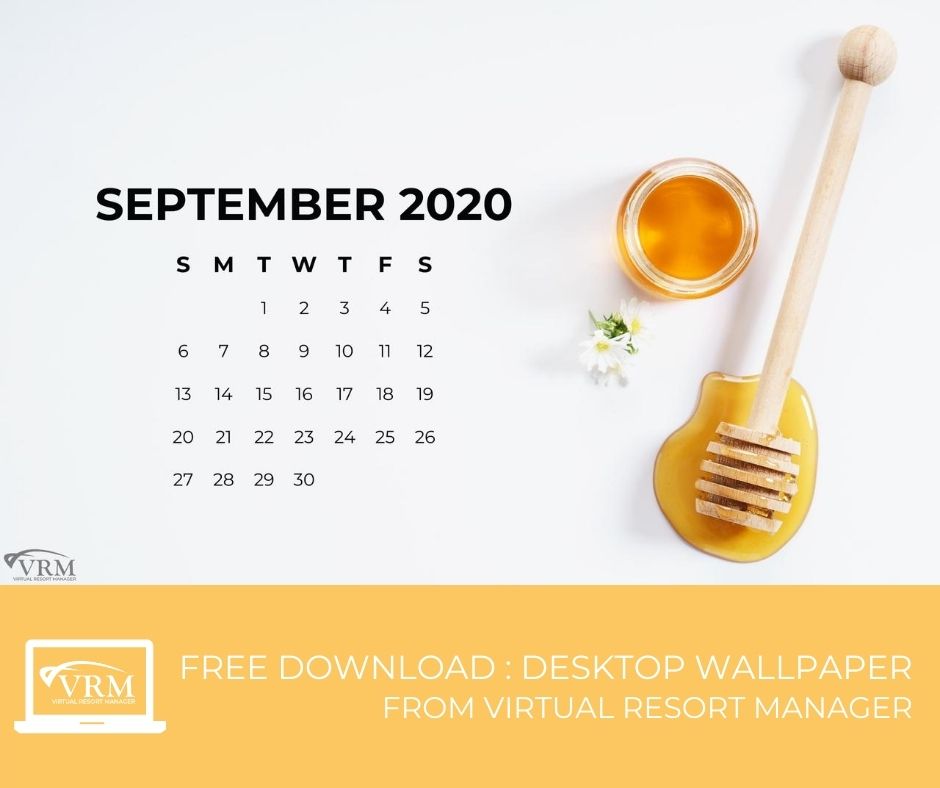 Directions
Click on the image above or below to open the wallpapers in a new tab at full-size (2560 × 1600), and then right click and choose "Save Image As..." from the drop-down menu, and save it. Each major operating system has a different procedure for changing the wallpaper.
Mac Users
After saving the image of your choice, choose Apple menu  > System Preferences. Click Desktop & Screen Saver. From the Desktop pane, select a folder of images on the left, then click an image on the right to change your desktop picture.
Window Users
Locate the image you want to become your wallpaper and open it. (By default, it will open up in Photos.) Right-click or tap-and-hold it to choose either Set as > Set as background or, in older versions of Windows, set as desktop background.
If you're having trouble just Google "how to change the desktop wallpaper on a ________" and enter the operating system you're using!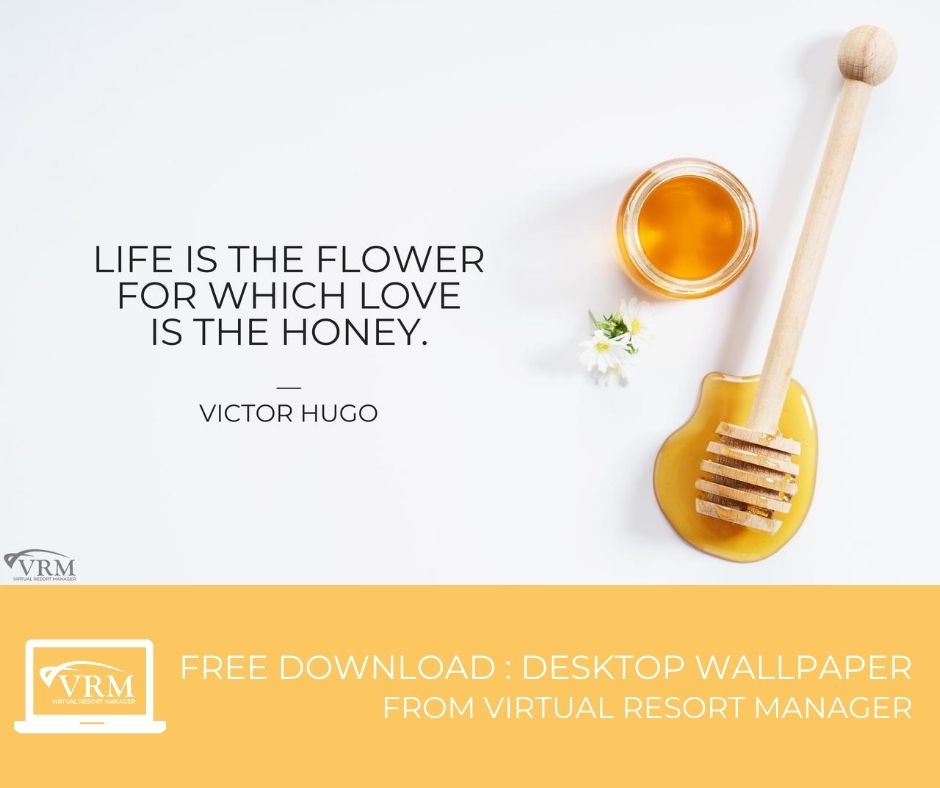 Don't forget to check back next month for our new wallpapers, tips, & shareable quotes!
FUN & FREE!
Downloads, Quote Graphics, and Marketing Tips. Pin for later!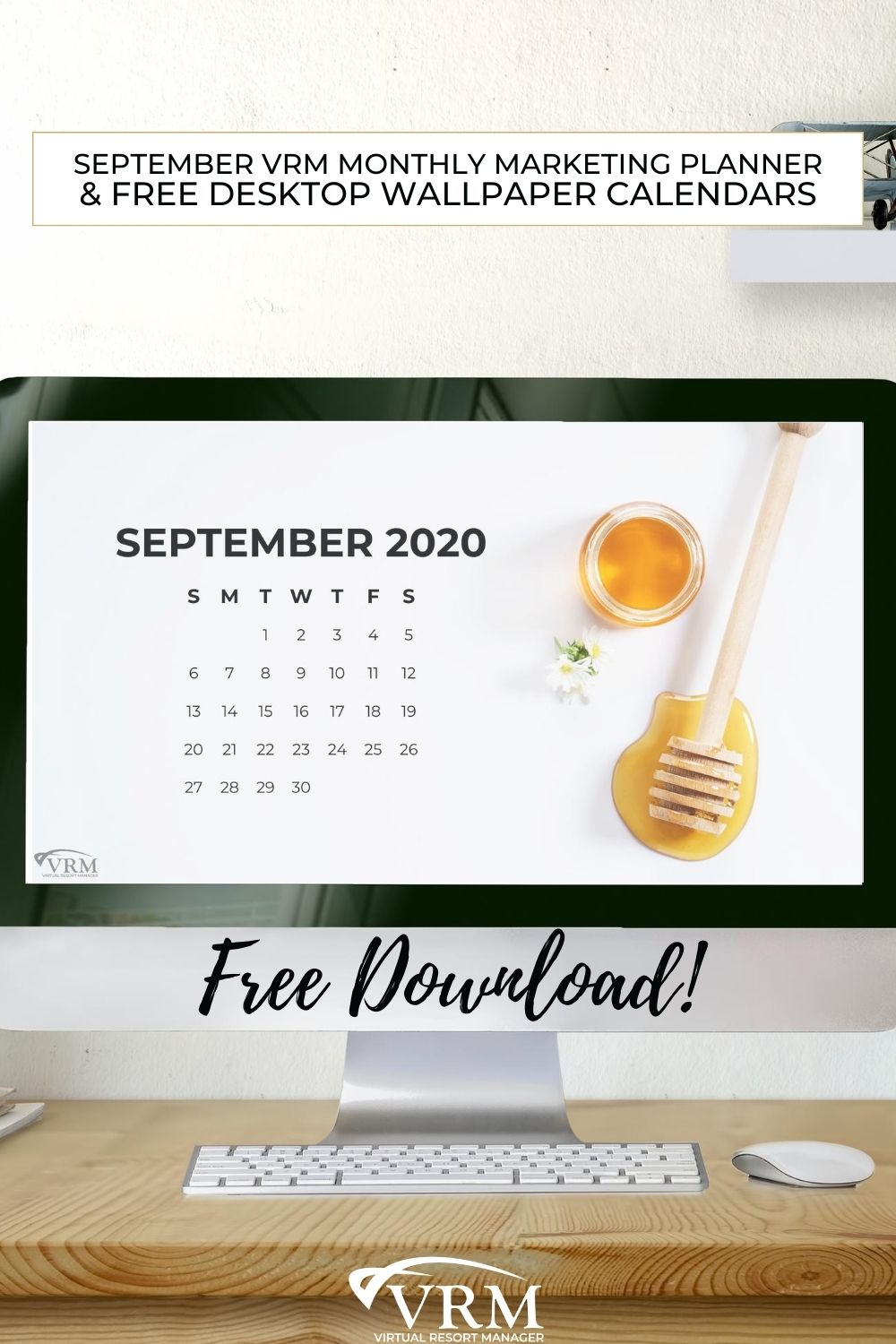 Comment on this post!