---
June VRM Monthly Marketing Planner and Free Desktop Wallpaper Calendars
Posted On Monday, June 1, 2020
---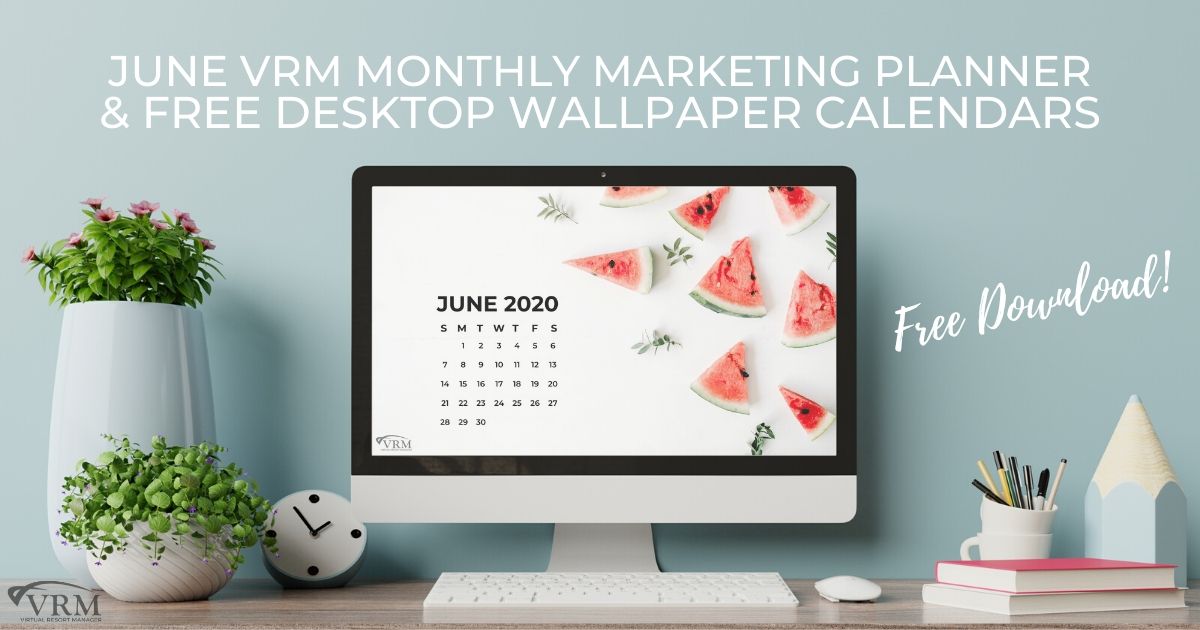 It is officially June 2020! We are midway through the year... and what a year it has been so far. There is still a lot to look forward to as we head into the summer months. This is the high season for many of our clients who are in East Coast beach markets.
Regaining lost bookings and filling out the entire summer season is a top priority for many of our clients. We hope this FREE desktop calendar and FREE shareable quotes will help ease your burden during this busy time. As always, we aim to be more than just your vacation rental software provider! We are here to be a part of your success team!
June Dates to Remember
June 5 — National Doughnut Day (great opportunity to spotlight your favorite local doughnut shop)
June 7 — National Chocolate Ice Cream Day (great opportunity to spotlight your favorite local ice cream shop)
June 8 — World Ocean Day
June 12 — National Flip Flop Day
June 14 — Flag Day
June 20 — 1st Day of Summer
June 21 — Father's Day
June 26 — Take Your Dog to Work Day
Social Media Tips
There are so many fun and quirky "special days" in June. Use them to your social media advantage! Click here to see more.
Ask your guests to share their favorite vacation photos for a chance to be featured in your social media and/or print media.
Be sure to continue to post about your COVID-19 protocols and special procedure. Give your guests confidence and peace of mind when booking with you.
Ask your staff what their favorite thing about summer is in your area or maybe a vacation hack. Then share those in a weekly social media series!
SEO Tips
Focus on optimizing your Google My Business Listing: Your GMB listing is a free business listing tool that helps local businesses with their online presence within the community.
Optimization tips include:

Ensuring your address and contact details match your website's contact info . . . exactly
Ensure you have selected several business categories that apply to your products / services.
Upload nice and applicable images of your products / services, location, team, etc.

And lastly, the most important thing you can do to optimize your Local SEO is to ask guests who have checked out to leave you a Google review about their experience. Having good Google reviews helps build credibility and instills trust with your audience that can affect their purchase behavior. It is also good for rankings as well!

Summer vibes are EVERYWHERE in these awesome shareable quotes! If you don't have time to create your own posts or are in a pinch... use ours! They are FREE for you to use. Doesn't everyone love a great watermelon inspired quote post?
Directions
Click on each quote to open it in a new tab at full size (1080 x 1080) and then right click and choose "Save Image As..." from the drop-down menu!
Free Desktop Wallpaper Calendars
Not only have we given you fun quotes to use... but we have this fabulous FREE desktop wallpaper calendar for you to use! Log into your computer everyday and be greeted by a slice of happiness. We may be your vacation rental software company... but we appreciate a little sweet treat every once in a while too!
Directions
Click on the image above or below to open the wallpapers in a new tab at full-size (2560 × 1600), and then right click and choose "Save Image As..." from the drop-down menu, and save it. Each major operating system has a different procedure for changing the wallpaper.
Mac Users
After saving the image of your choice, choose Apple menu  > System Preferences. Click Desktop & Screen Saver. From the Desktop pane, select a folder of images on the left, then click an image on the right to change your desktop picture.
Window Users
Locate the image you want to become your wallpaper and open it. (By default, it will open up in Photos.) Right-click or tap-and-hold it to choose either Set as > Set as background or, in older versions of Windows, set as desktop background.
If you're having trouble just Google "how to change the desktop wallpaper on a ________" and enter the operating system you're using!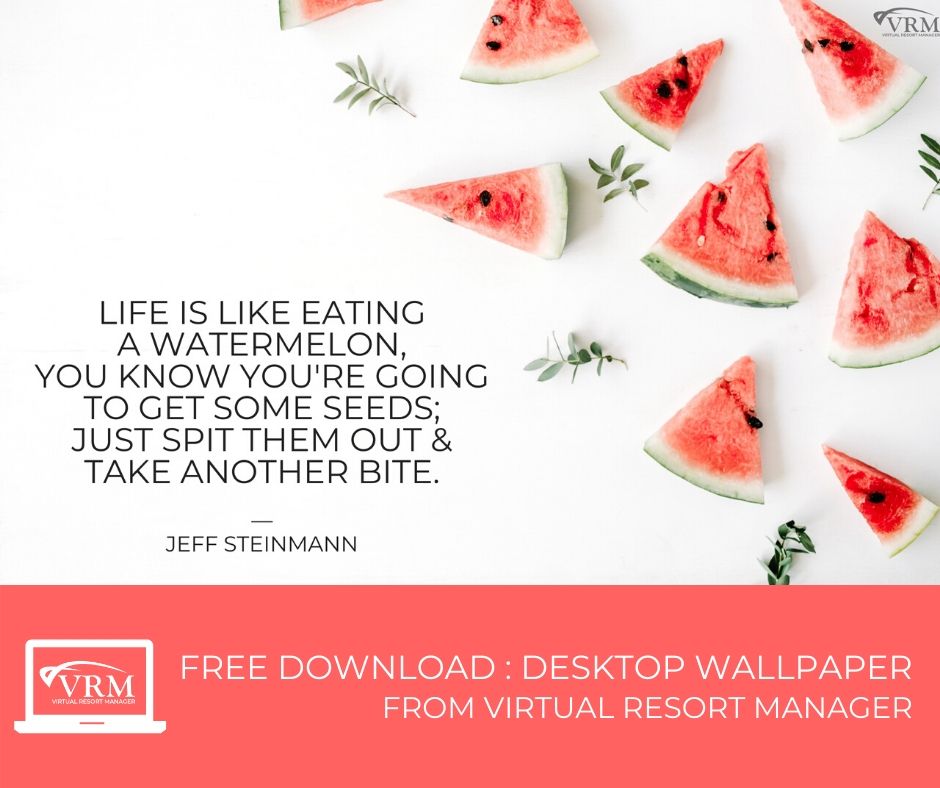 Don't forget to check back next month for our new wallpapers, tips, & shareable quotes!
FUN & FREE!
Downloads, Quote Graphics, and Marketing Tips. Pin for later!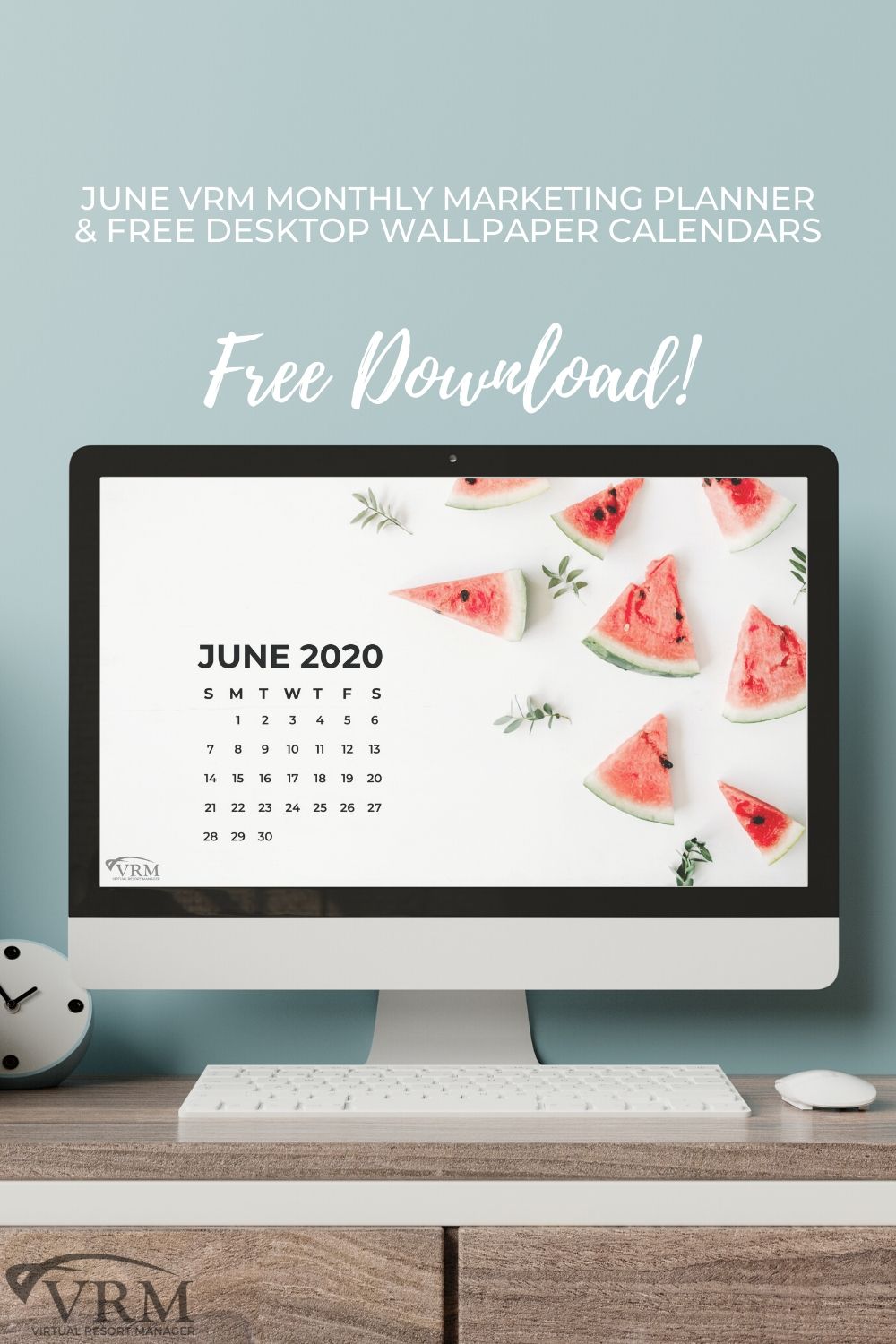 Comment on this post!