---
How to Achieve A+ Accounting for Your Rental Business
Posted On Friday, November 25, 2016
---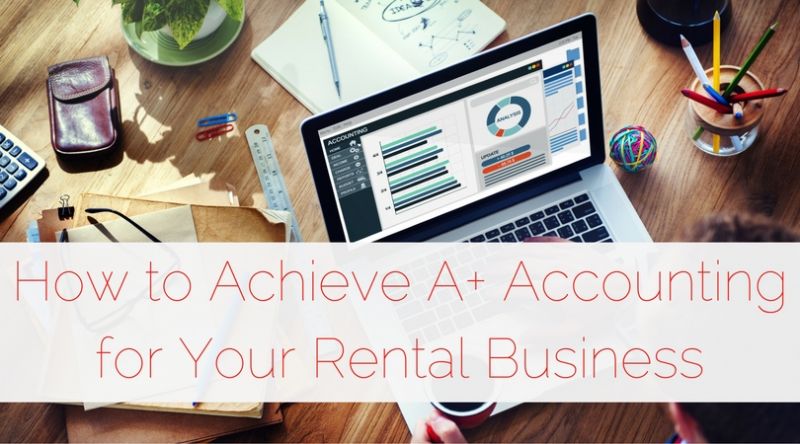 Virtual Resort Manager is the industry leader for automated accounting functionality. So why wouldn't you choose the only software that is approved by the North Carolina Real Estate Commission for both short and long term rental services? The VRM system is designed around the account matrix…to fit all of your business and customer service needs.
Begin to organize your rental business in way that is easy and effective. Employees with basic accounting knowledge will be comfortable using the VRM system. And you control who does, and does not have access to accounting information.
Have multiple offices? No problem. We have a multiple office capability that permits each office to operate with independent trust accounting, and allows for on-site management offices to be tracked separately within the system.
If you are looking for the best system for automatic distribution of funds, all while successfully managing every accounting aspect, then look no further. Banish money flow issues, manage add-ons and extras with ease, and be fully prepared for tax season.

Money Flow and Fund Allocations Have Never Been Easier
Your vacation rental management business is built on a trustworthy reputation. Customers are placing their hard-earned vacation dollars in your hands. Owners are expecting a well-organized system to not only manage their investment, but to also gain a return on their investment.
Have Having a money flow that is above and beyond the industry standard is something that will set you apart. VRM creates a custom designed money flow system of user accounts. Based on the financial structure of your business, this functionality gives you the flexibility to configure money flow based on your needs.
Initially, the software is configured into four basic accounts: Prepay (rent, taxes and fees collected on reservations; Security Deposit (damage deposit); management (fees and commissions); and owners. Your management team will now be able to add various other accounts to the money flow system (tax accounts, housekeeping, cancellation fees, reservation fees, etc.).
These funds allocations will allow money to reside within separate accounts, until they become payable. The organization and ease that is built into this program will give you, your customers, and your owners peace of mind.
How to Make Credit Card Processing a Breeze
Processing credit card payment, for on-line reservations and in-house, has never been easier. VRM is fully integrated with an internet payment gateway system called, Vroooompay! You choose the credit cards you wish to accept (Master Card, Visa, American Express or Discover).
You are able to use your present financial institution's merchant account services for processing credit card charges, or you may opt to use services recommended by VRM. In either event, processing is quick, easy, and PCI compliant.
Despite the various ways that credit card information and payment is acquired (during on-line reservations, or directly entered into the system via keystroke or card swiper), credit card information is stored at the secure VroooomPay! gateway.
Through the VRM system, your employees DO NOT have direct access to customer credit card information, greatly decreasing the opportunity for credit card fraud. And daily batch reports are easily accessible, giving you up-to-date data for account reconciliation.
Withheld Funds Will No Longer Be a Problem
Are you looking for a way to fully integrate travel insurance, such as Travel Guard, Rental Guardian, Red Sky and CSA Travel Protection, into your accounting software? Do you want third party and self-insured damage waiver options to also be supported? Virtual Resort Manager helps you manage this important profit center with ease.
By creating a system that allows travel insurance and damage waiver options to be opt-in or opt-out programs, you are in the driver's seat. Tracking travel insurance sales (and declines), gathering full reports, and making monthly settlements is quick and easy with VRM.
Electronic Funds Transfers That Will Be Hassle Free
Virtual Resort Manager fully supports electronic funds transfer (EFT) for both your owners and your vendors. Using this technology, you are able to forward payment electronically to the banks accounts of those owners and vendors, thereby eliminating the extra steps and expense of processing and mailing paper checks.
This process is integrated in VRM, adheres to all NACHA requirements, and is simple to handle.
Tax Season Made Easy!
Virtual Resort Manager provides full functionality to provide your owners with their required 1099s. In the event that your business is required to file electronically, this requirement is also fully supported.
Converting to the VRM system mid-year? No problem. This eliminates the need for multiple files and filing. VRM also makes tax season easier for owners, providing documentation of related itemized rental property expenses.
The VRM system also provides full functionality for managing both sales taxes and local/county/state room taxes. To assure accurate calculation, taxes are calculated individually by reservation and transaction.
The system permits application of the appropriate sales/room taxes on appropriate charges and fees down to the individual property level, making it a simple matter for clients operating in multiple jurisdictions to accurately track taxes. Despite property location, VRM has your individual tax needs covered.
Don't settle for second best when it comes to accounting software for your vacation management business. Choose the industry leader…choose Virtual Resort Manager. Give yourself, and your clients, the peace of mind you all deserve. Ready to take your business to the next level? Contact VRM today.
Comment on this post!