How Smart Home Technology Will Improve Your Business
Posted On Tuesday, October 03, 2017
---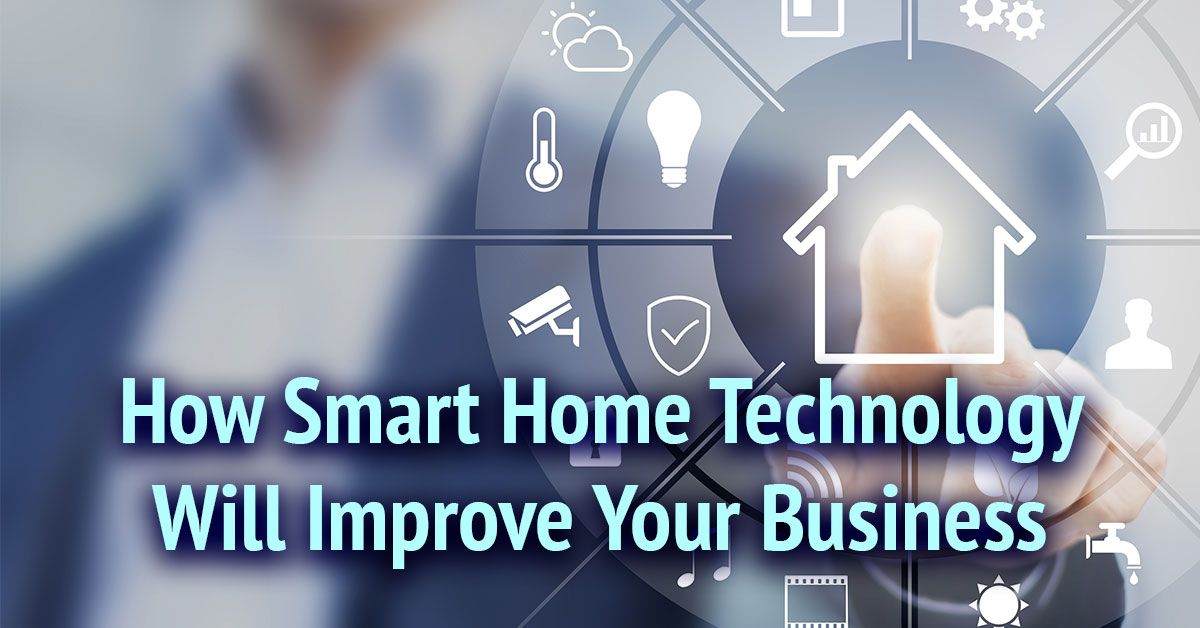 Recently, I stayed at a vacation rental home with smart home technology. It was my first experience with keyless entry and remote access heating & cooling technology…and it was great. I was sent an access code prior to check in, so I was able to arrive at the rental at my convenience. The thermostat had already been lowered remotely by the manager, and it was so nice to walk into a cool clean condo on a muggy summer night. Communicating with the home's manager was very easy, using technology for that as well.
Without a doubt, smart home technology is growing by leaps and bounds. More and more home owners and vacation rental managers are discovering the many benefits of this technology, and are making the decision to invest in it.
Working in the vacation rental industry, I can easily see how a smart home technology experience like mine can improve guest experience & customer relations, save time & money, and create another level of home security & efficiency.
If you are in the vacation rental management industry, and have not yet considered the possibility of smart home technology, now is the time. PointCentral is one of our Smart Home Technology Partners in the vacation rental industry and we have partnered with them, to offer our clients integrated access to this technology. Are you ready to learn more about PointCentral…and how they can take your vacation rental business to the next level? It's time to get smart…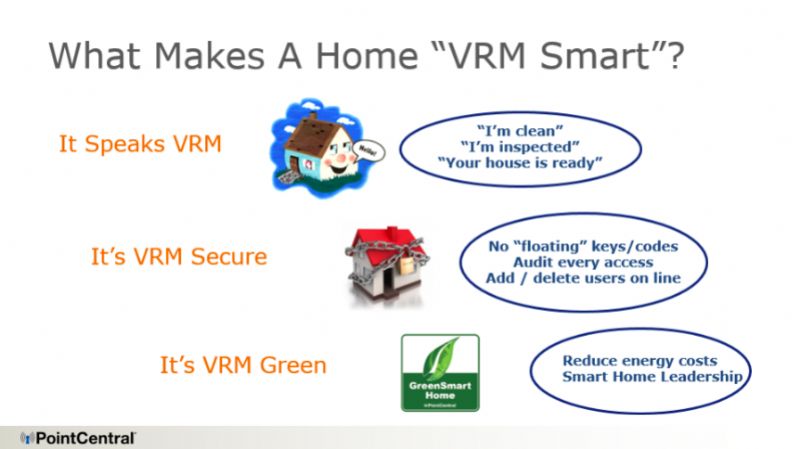 What is a Smart Home
By definition, a smart home is one that is equipped with lighting, heating, and electronic devices that can be controlled remotely by phone or computer. But what makes smart home technology a smart decision for vacation rental management companies and Virtual Resort Manager clients?
PointCentral has designed smart home technology that actually speaks our industry language. It communicates with our system to say that a home is clean, inspected, and ready for occupancy. There is also an added level of security with PointCentral, as there are no keys floating around, or even door codes. In fact, a new door code is generated remotely with each new check-in. Another aspect of this technology that home owners will love, is that it is green. This technology can reduce energy costs!
Smart Homes Are Growing
By 2020, it is estimated that 26 billion homes will be equipped with smart home technology…which is an impressive number. However, industry leaders project that by the year 2025, that number will increase to 75 billion. Will any of your vacation rental properties be included in that number?
The number of guests expecting, and willing to pay for a smart home experience, is growing as well. That is why your answer to the above question should be yes. Surveyed guests feel that smart home technology offers convenience and security. They don't have to worry about being locked out of their unit, and they don't have to bother with coordinating with the management company regarding check-in and check-out.
For the management team, the idea of smart home technology is growing as well. They don't have to worry about guest forgetting to lock the door. This automation provides an overall increase in security. Operational control is another huge factor for the management team. Faster turn-over time and real-time status & control gives them increased efficiency…which translates into a better user experience for them and the guest.
Overall, guests want this technology…and home owners will begin to make the switch. The question isn't so much "if" they will make the change…it's "when".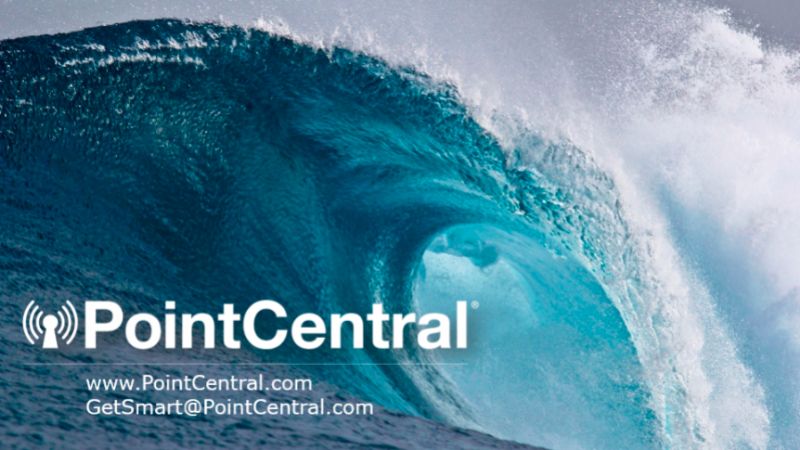 Several of our Virtual Resort Manager clients are already using PointCentral. Companies like Plumlee Gulf Beach Realty, Access Realty, Topsail Realty, and more are already experiencing the smart home difference.
They currently have access to all that PointCentral has to provide. This includes turn-key installation, reliable cellular connection to the property, PointCentral software technology, access control and energy management, and much more.
The integration between the PointCentral smart home technology and the Virtual Resort Manager software system has created a unique opportunity for you. Your vacation rental management company can take their Virtual Resort Manager software and marketing experience to the next level, via PointCentral. Seamlessly integrate your current management system with smart home technology that is growing by leaps and bounds!
How to Find Out More
If you are ready to hear more about how smart home technology can revolutionize your business, then set up a demo with the PointCentral team today. You will also have the opportunity to hear directly from the PointCentral team during our next Tea with Brittany Lea webinar.
In this webinar, on November 9, Brittany will be talking to James King at PointCentral, and he will be talking to us about the best options for reducing costs and making your job easier. Have questions about smart home technology and how it can improve your bottom line? Be sure to register for the webinar today!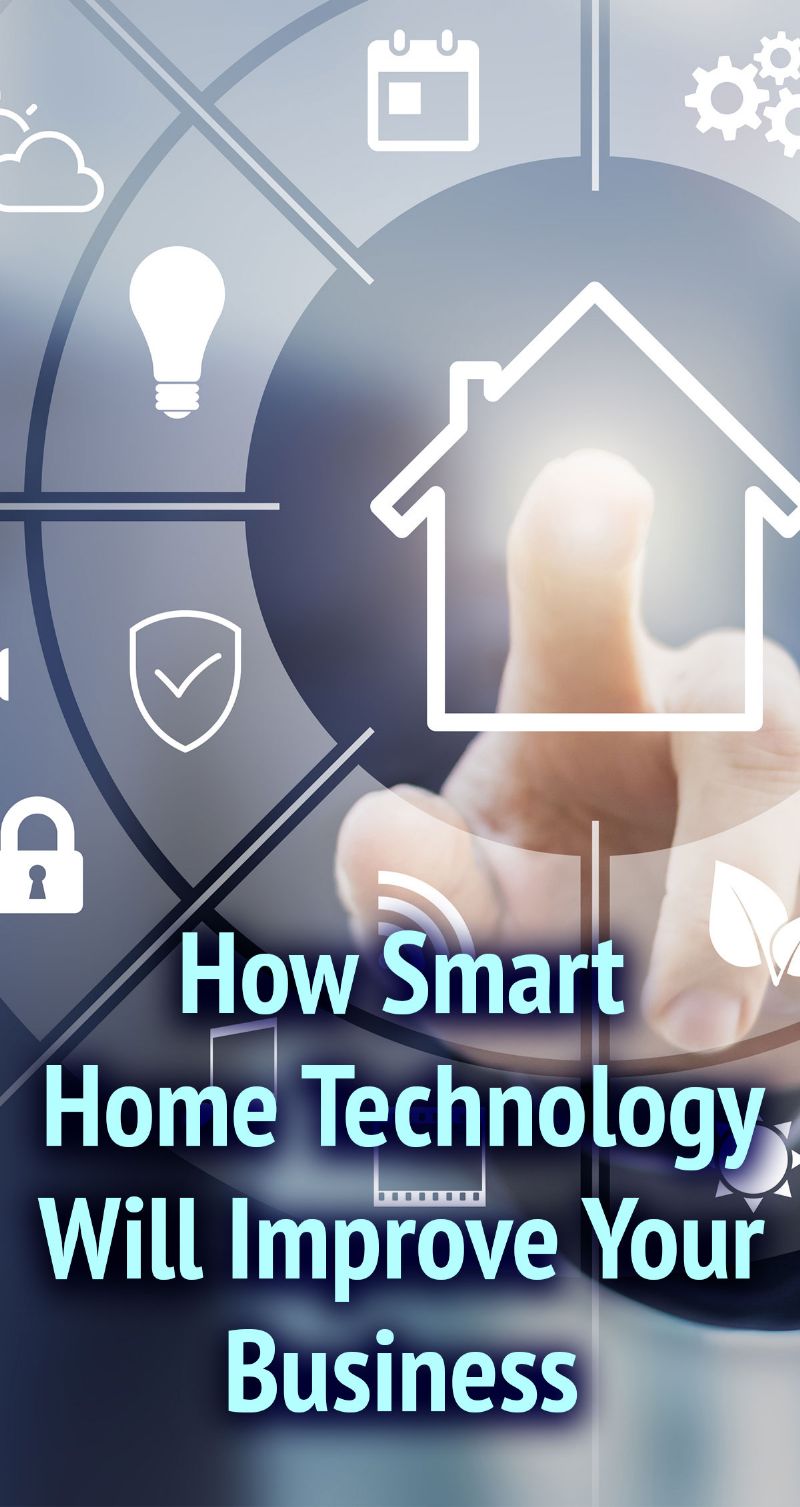 Comment on this post!