---
Easy DIY Holiday Gift, Free Wine & Gift Tag Printables
Posted On Friday, December 2, 2022
---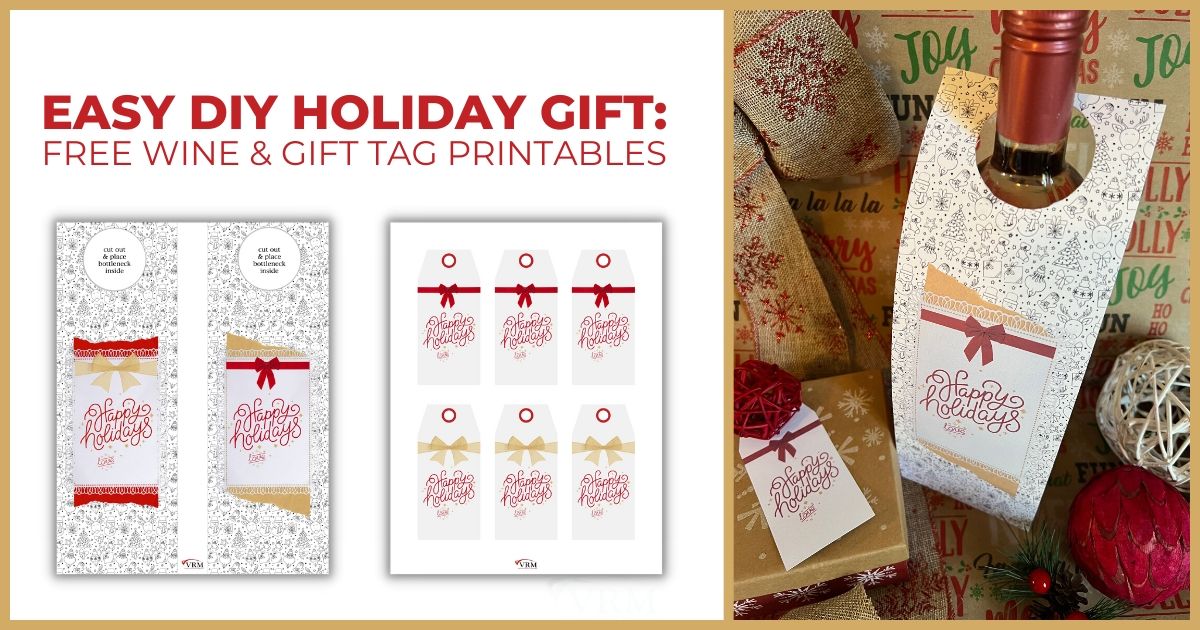 Happiest of holidays from all of us at Virtual Resort Manager. As you vacation rental and property management software provider, we are thrilled to offer you a gift this holiday season. We know that you are super busy this time of year, and we wanted to give you something that would make your life a little easier!
Here is an easy DIY holiday gift for you... FREE printable wine and gift tags.
Whether you are headed to a Christmas party with a gift exchange, need a last minute present for a coworker, or want something easy and fun for a few people on your shopping list, we have the perfect solution!
FREE PRINTABLE WINE TAGS
Give the gift of wine, sparkling cider, whiskey, or even a bottle of soda. Since adult beverages come in wide range of prices and palates, there is something for everyone on your list. Make one quick trip to the grocery store, package store, or even gas station to pick up the perfect drink for the good boy or girl (21 and over) on your list. However, these printable wine tags would also be cute on a six-pack of glass Coke or root beer bottles.
To use our printable wine tags, all you have to do is click the button below to download, print in full color on card stock paper, cut out around the rectangles and the circle, and sign your name! Place the cut out circle over the neck of the bottle... and your gift is ready to give.
If you want to take your easy DIY gift to the next level, add a ribbon around the neck of the bottle. If you gift needs to be wrapped, you can place the bottle in the middle of a few sheets of tissue paper or wrapping paper, gather paper around the neck of the bottle, and tie with a bow. Be sure to leave enough of the neck exposed to attach your wine tag.
This easy DIY gift and wine tag would be the perfect prize(s) or gift for our one-of-a-kind Left Right Christmas game for vacation rental property managers.


FREE PRINTABLE GIFT TAGS
Our next amazing gift for you are these printable holiday gift tags. Decked out in red and gold, these realistic looking tags will be sure to add a little pizazz the gift you are giving.
To use, simply click the button below to download the free printable gift tags, print in full color on card stock paper, and cut out around each tag. You can use a hole punch to punch out a circle at the top of the tag (inside the red circle), then thread a piece of ribbon, yarn, or twine. You packages will look delightful when you use our Happy Holidays gift tags.


Take your gift wrapping to the next level with these beautiful red and gold FREE printable gift tags.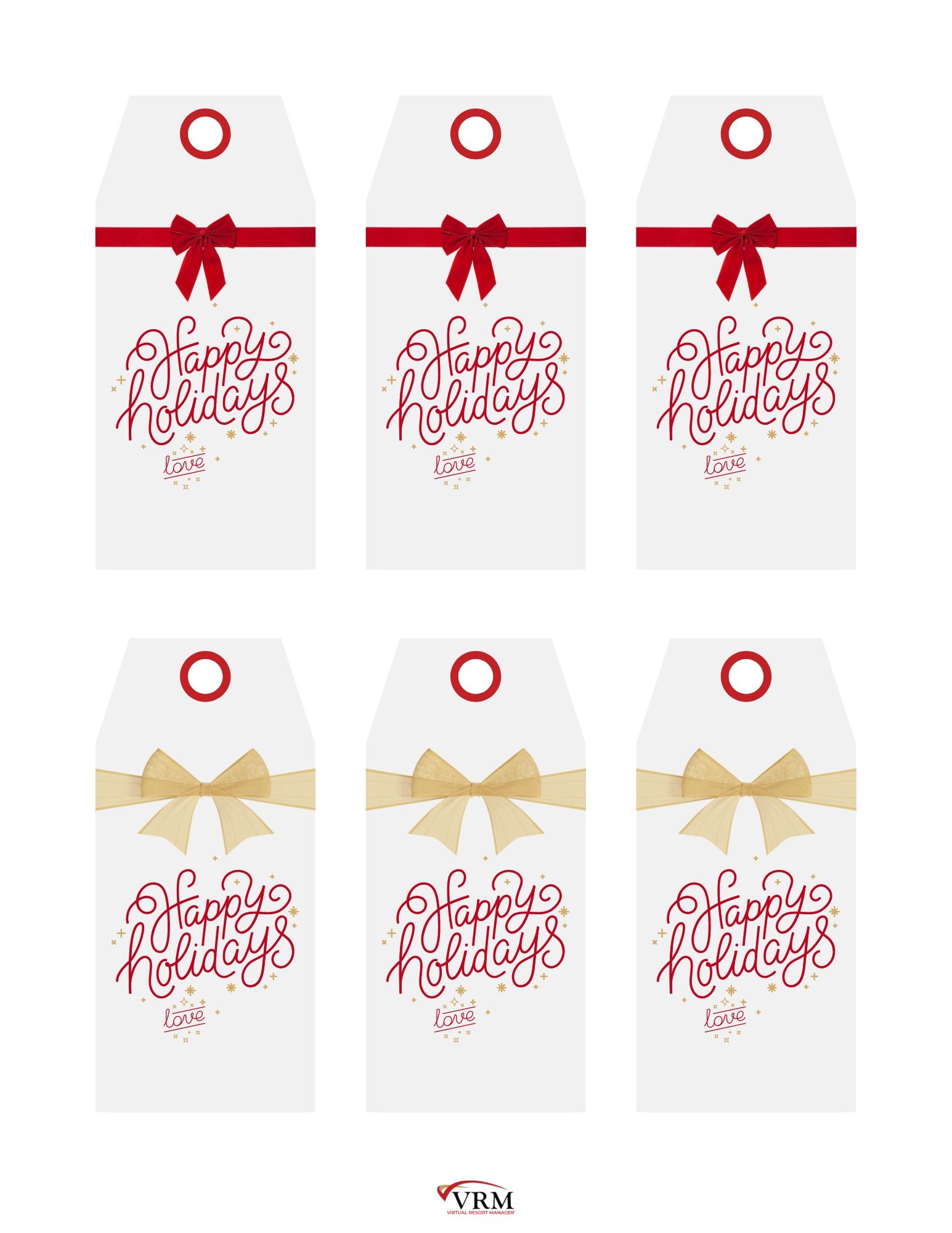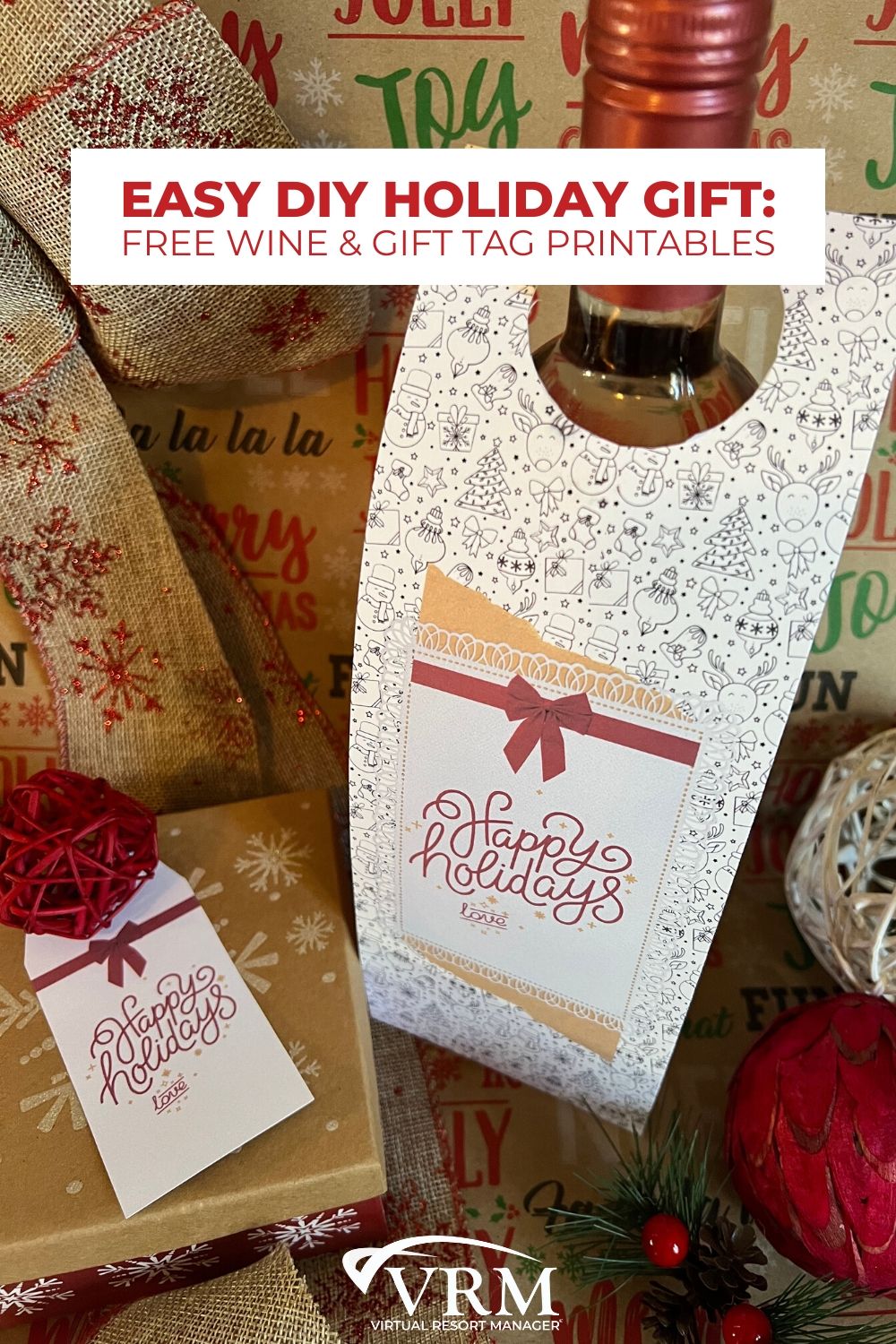 Happy holidays!
Be sure to check out our other FREE holiday gift to you. Click below to see the Left-Right Holiday Party Game for Property Managers that we curated just for you!!
Comment on this post!