---
VRM Insider, What Every Vacation Rental Manager Should Know About Property Automation Technology
Posted On Friday, July 10, 2020
---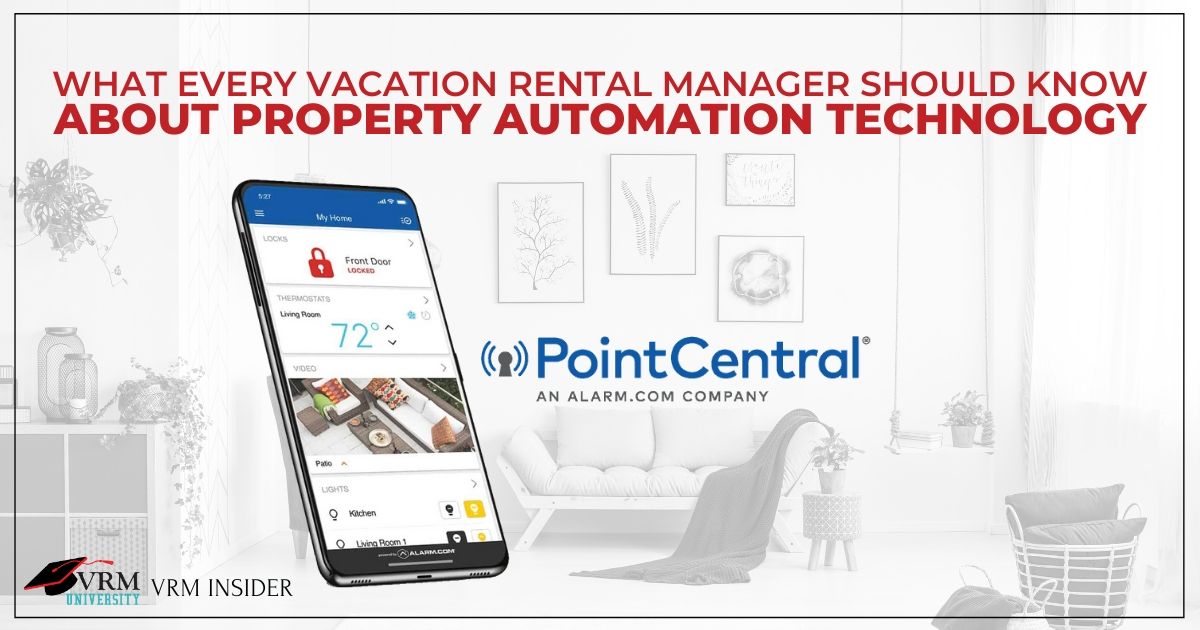 Our guest for the July 2020 VRM Insider was PointCentral. If you are not familiar with PointCentral, they help you reduce hassle and improve your operating income through smart automation and connected devices. Isn't that cool?!
As a property management software that seeks to integrate with the best in the business, we are excited to be partners with PointCentral. Our recent webinar focused on how you, as a vacation rental property manager, can optimize efficiency and maximize your income through automated technology. Consumers are expecting more and more. Are you offering what guests expect? Smart home technology is in demand!
Click below to watch the full video replay!
Webinar Replay!
Watch this 1 hour webinar that is packed with valuable information for your vacation rental business. Be sure to pass this along to principals, owners, and company decision makers!!
Connect with PointCentral
When you are ready to connect with PointCentral to discuss your smart home technology needs, you can give them a call or send them an email. Be sure to tell them at VRM, your property management software, sent you!
Stevan Henning
Sales Manager
(919)636-1792
Comment on this post!