---
Our Best Instagram Marketing Secrets Revealed
Posted On Friday, May 12, 2017
---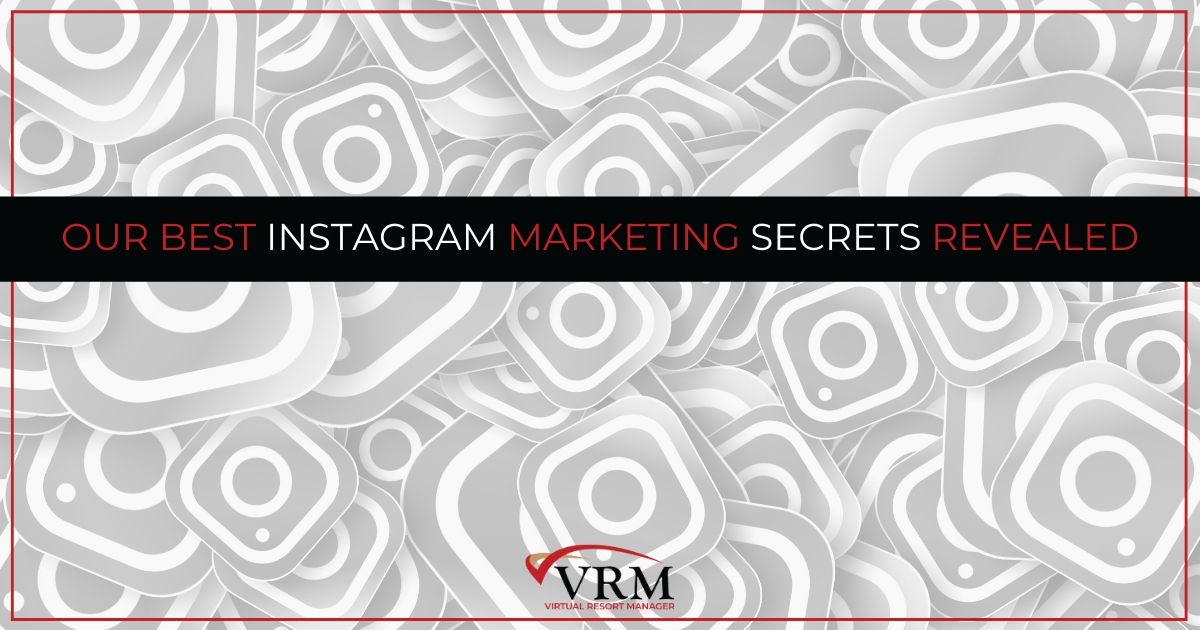 **THIS BLOG POST HAS BEEN UPDATED AS OF JANUARY 17, 2020**
This webinar and blog were originally posted on May 12, 2017. As you can imagine, Instagram has seen several changes since then. However, the basics still apply today. In this webinar recap you will find some very helpful Instagram tips and tricks from your favorite vacation rental software company. Our marketing team is always hard at work to keep you up-to-date on the latest social media marketing trends so that you can be more effective at promoting your business and interacting with your audience.

Hold on while we review our very best Instagram marketing secrets!
Instagram Marketing Services Announced
Since 2017 we have offered Instagram Marketing services through the Virtual Resort Manager marketing team. It has been a pleasure to help our clients grow their Instagram presence. If you would like to have our marketing team help with your marketing efforts on Instagram, all you have to do is email [email protected] and we will be more than happy to get to work for you. We see success month after month with our social media clients and we would love to help you make sales online, increase followers, and grow your engagement!
Watch the Webinar Recap:
Ready to read more about Instagram and how it can help your business? Click here to read all about Instagram for Business. Or if you want to read more from Virtual Resort Manager about social media, click here.
If you are new to VRM and would like to learn more about our vacation rental management software, be sure to schedule a demo today. We offer a wide range of features that are sure to help your vacation rental company grow and save time.
Comment on this post!