---
How to Be Prepared for Natural Disaster with Our Vacation Rental Software
Posted On Friday, August 3, 2018
---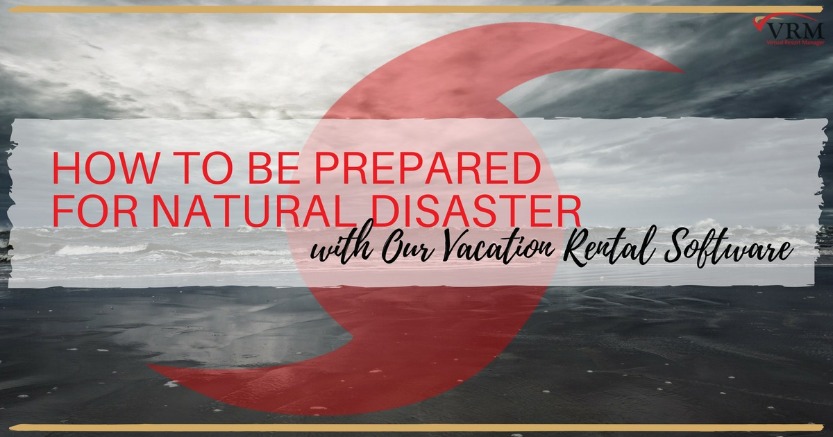 The last few years have brought countless emergencies and natural disasters that have affected many areas of the United States. We know that vacation rental management companies and their guests can be greatly affected by storms, flooding, fires, power outages, and more. As your vacation rental software provider, we want to find every way that we can help our clients be prepared for such natural disasters and other kinds of emergencies.
Several departments here at Virtual Resort Manger have put their heads together to discuss and implement tools that will help you and your staff be prepared in the event of an emergency. This two part blog was created so that VRM clients can be ready if and when disaster strikes. We realize that this may not be a popular subject, but it is an essential conversation to have.
During the 2017 calendar year and already in 2018, we have seen numerous natural disasters. The last few years have seen hurricane Irma in Florida, devastating floods in Texas, and destructive wildfires in California and Tennessee. Last year during peak-season, Hatteras Island, NC and Ocracoke Island, NC experienced a mass power outage when the main power lines were accidentally severed... forcing thousands of vacationers to evacuate. Two years ago, an unprecedented fire swept through the popular vacation destination of Gatlinburg, TN.
Looking back, while looking forward, we can all agree that having an emergency plan is vital for you, your staff, your guests, and those who facilitate disaster and emergency response in your area. Keep reading to see how VRM tools and features, a few pieces of great advice, and little bit of preplanning can help you be prepared.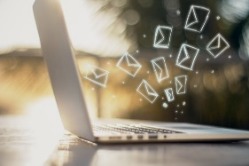 Testimony: Hurricane Irma and an Email
As Hurricane Irma began to make her presence known and landfall was forecast for Florida's Gulf Coast, the VRM Marketing Team received an email from Brian Corcoran at Boca Grande Vacations, who is one of our marketing and software clients. Because Boca Grande Vacations has our Email Marketing services, it was easy for us to accommodate his request. Here is what Brian had to say about a specific experience with the VRM Marketing Team during a natural disaster:
On September 10th, 2017 with Hurricane Irma barreling toward our barrier island and most of Southwest Florida, I sent an email to VRM asking if they would be able to prepare a Constant Contact blast to our clients once the storm passes and we were able to survey any damage. Fortunately, the storm slowed significantly right before hitting land, 100 miles south of us, and our damage was limited to power outages and landscaping damage. But, with over 5 million people evacuating Florida in the previous week, including most of our staff and clients, it was important to get any message out to as many people as possible in the quickest way. The staff at VRM was able to send out a storm update within 24 hours of Irma making landfall. It took me all of 5 minutes to convey what I wanted to say and then VRM took it from there. We could not be more satisfied with their customer service at a time of potential devastating effects that a major hurricane could have brought to us here in southwest Florida.
Brian Corcoran, Owner/Boca Grande Vacations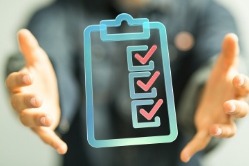 Be Prepared Ahead of Time
If you ask anyone who has been through a natural disaster or emergency for their #1 piece of advice, they will normally say "BE PREPARED". While we may not be able to prepare for every emergency, there are many things that you and your staff can do to be ready in the event disaster strikes. Here are a few tips and tricks that we would like for you to consider, in addition to your own emergency preparedness plan.
1. Create an Emergency Preparedness Plan for Your Business
You will need to tailor this plan to the needs of your company, your guests, and your owners. You need to protect your business by identifying the risks relevant to your location, both natural and man-made. Then, keep your plan of action updated. The Small Business Administration has an excellent article on the subject.
2. Create an Emergency Business Kit/Portable Office
Many of our VRM clients are well acquainted with hurricanes, and for many of you that is an unpopular word. Todd Plumlee, owner of Plumlee Gulf Beach Realty in Indian Rocks Beach, Florida, shared a picture of his "H-Storm-Kit" with us. Once a year they set it up and make sure everything still works, including checking driver updates. This is all packaged together in a rolling box. "Our H-Box, as we never say the H-cane word around here, came in handy during another September 2017 disaster, Irma! The first thing I set up over on the mainland, in a rental house, was my mobile office!"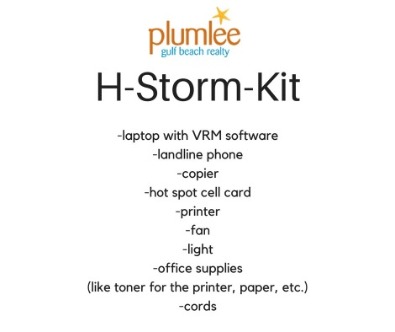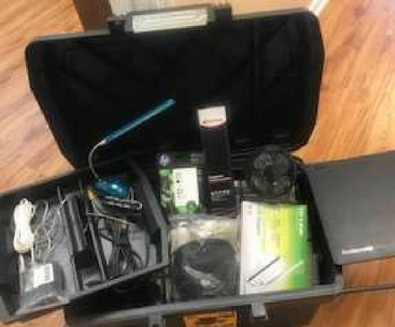 Check out PART TWO of this blog post, where we will share step-by-step instructions for essential reports and how to message guests and owners. We will have printable instructions for you to include in your emergency kit.
3. Know Your VRM Login Credentials
In the event that you need to access the VRM Admin Console from another computer or device, do you know your login credentials? Having that information memorized or stored in a safe place is key.
4. Create & Save an Emergency Information Email for Guests
Instead of waiting to create an email to guests after an evacuation order has been given, you should have one prepared ahead of time. What kind of instructions or information do you need your guests to have in the event of an emergency? Here are a few things that you may want to include in your generic email, that can later be customized according to specific needs:
Emergency Contact Numbers for Local Authorities

TV Channels/Radio Channels for Updates, including links

Locations to Get Food/Water/Gas

Evacuation Routes

Include clear and concise instructions on what the guest needs to do and how they should communicate with you. It may be helpful to craft your email template using a real-life scenario. Example: What step-by-step instruction do you need a guest to follow if an evacuation order has been given for all non-residents of your area? In PART TWO of this blog, we will give you more information on how to communicate with your guests via Welcome Home.
5. Create & Save a Templated Email for Owners
When a named storm takes aim for your area or there is some kind of other threat, your owners are going to worry. What is going to happen to their property? What is the property manager doing to protect the property and the guest? The last thing that you need during the middle of an emergency is numerous phone calls from concerned owners.
One of the things that you can do ahead of time is create an email that will be available to you if you need it. In this bulk email template, similar to one that the VRM Marketing team crafted for Boca Grand Vacations during Hurricane Irma, you'll want to tell the owner what to expect from you over the course of the next few days and what you are doing to prepare for the event. You may want to include:
The latest updates from emergency personnel/news.

Provide links to emergency information channels.

Explain that you are following your emergency protocol according to contract.

Tell the owner when they can expect to hear from you again.

It will set your owner's minds at ease, having heard from you. Give them clear instructions on anything that you need for them to do, and instruct them on how to communicate with you. Having this initial email prepared in advance can save you a lot of time and man power.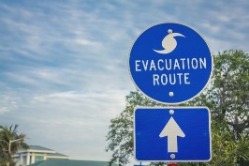 During & After an Emergency
PART TWO of this blog post, will include information on how to be prepared during and after an emergency. We will give you detailed instructions on reports and communications for you to include in your emergency kit. There will also be discussion about working with emergency personnel and travel insurance. Stay tuned for more great information from your vacation rental software company that will help you be prepared in the event of a natural disaster or other emergency.
We recognize that when it comes to planning and preparing for various emergency scenarios, you are the expert. Do you have useful tips and advice for other vacation rental managers? We would love for you to share that information with us so we can pass it along in PART TWO of this series.
important information.
Save or Pin for later!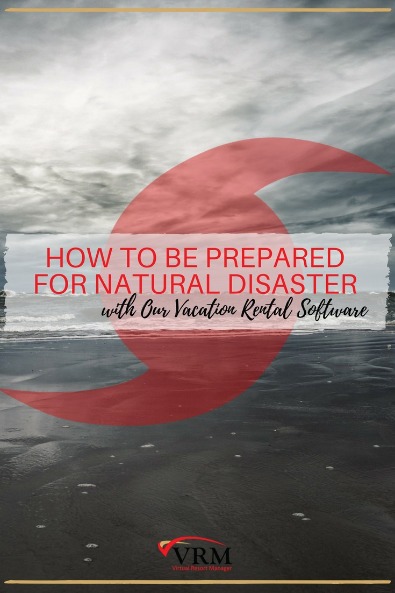 Comment on this post!