---
VRM Insider, Automating Operations to Deliver Hospitality Rental Experiences with Breezeway
Posted On Friday, March 12, 2021
---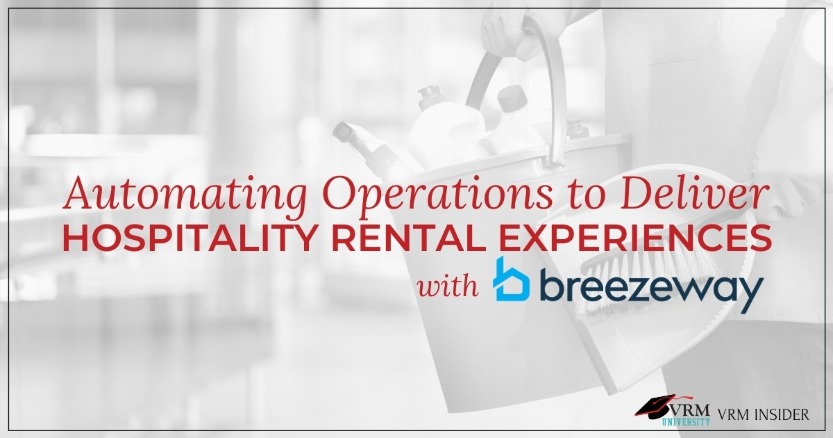 There is no doubt that the events of last year accelerated the trends around quality service, safety, and professionalism within the vacation rental industry. In fact, at a recent Breezeway conference, 94% of participants said that they plan to focus on safety in 2021. That is huge!

As your vacation rental software provider, we have a question for you: What are you doing to ensure that you are offering A+ quality service, unparalleled safety measures, and superior cleanliness for an overall excellent guest experience? What are you doing to streamline the work flow and processes for your staff in the field?
No matter how you answered those questions, we are sure that you will want to tune into this webinar replay to hear how Breezeway can help you.
Virtual Resort Manager and Breezeway have been partners since 2017. This is a partnership you can trust!
Watch the Replay
In this webinar, Koryn Okey will discuss the new professional approach for automating operational programs and coordinating teams, and how doing so will empower managers to deliver higher-quality properties and more personalized hospitality experiences.
Want to learn more about Breezeway and how they can help to optimize the hospitality portion of your business?
Contact: Koryn Okey | [email protected]
Click here to catch up on more vrm insider webinars
Comment on this post!