The Results of the Latest VRM Intel Conference are IN
Posted On Friday, November 17, 2017
---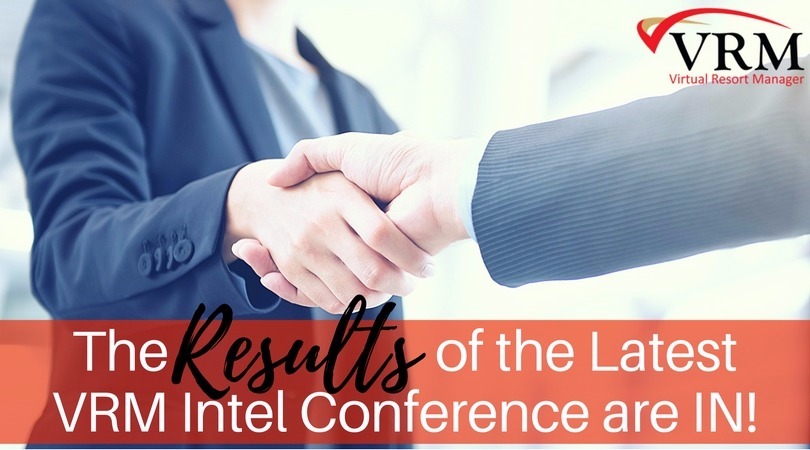 As a virtual software development and marketing company, our employees are spread across the United States…as well as our clients. Last week, eight team member from Virtual Resort Manager attended the first ever VRM Intel Live! & Vacation Rental Housekeeping Professionals Annual "combined" Conference in Gatlinburg, Tennessee. The location gave the perfect opportunity for Virtual Resort Manager to send an entire team to the show.
The Goal
The management at VRM had two major goals for the event. They wanted to introduce the marketing and development team members to a deeper understanding of the vacation rental management industry through the various workshops offered and via networking with industry partners. The second goal was for team members to meet a few of our software and marketing clients face to face.
The VRHP and VRM Intel Live! Conference proved to be an intimate yet robust event, filled with dynamic keynote speakers. There were also well-planned break-out sessions and discussion panels, a fantastic vendor layout, and wonderful food mixed with delightful meet and greet opportunities. The beautiful Gatlinburg Convention Center was an ideal venue for the event.
The Conference
An opening reception was held on Monday evening. Vendors and attendees were invited to mix and mingle alongside a variety of beverages and hors d'oeuvres. This was a wonderful chance for a few of the marketing team members to catch up with a few old friends and to meet a few new ones. Swapping business cards was never so much fun!
Day one kick-off with a delicious hot breakfast, followed by an inspirational presentation by best-selling author, Byrd Baggett. The day quickly progressed, filled with break-out sessions. Two different session tracks were offered. One track was distinctly for the housekeeping and maintenance industry, and one was for vacation rental management.
Inside the vacation rental management track, they offered multiple options during each session. Some of the sessions were focused on software, reporting, and technology. The other options included sessions that were more marketing directed. The VRM team split up, and covered as many of the different sessions offered as possible.
On Monday night, VRHP and Red Sky Travel Insurance hosted an evening of dinner and music at Ober Gatlinburg. Transportation to and from the restaurants was via the Ober Gatlinburg Aerial Tramway, which gave everyone a breathtaking view of the fall foliage in the Great Smoky Mountains.
After a good night's sleep, we were off and running to day two of the event. Much like day one, it was filled with more quality industry information and more opportunities to network. The team was able to connect with several of our current software clients and with a few potential new clients.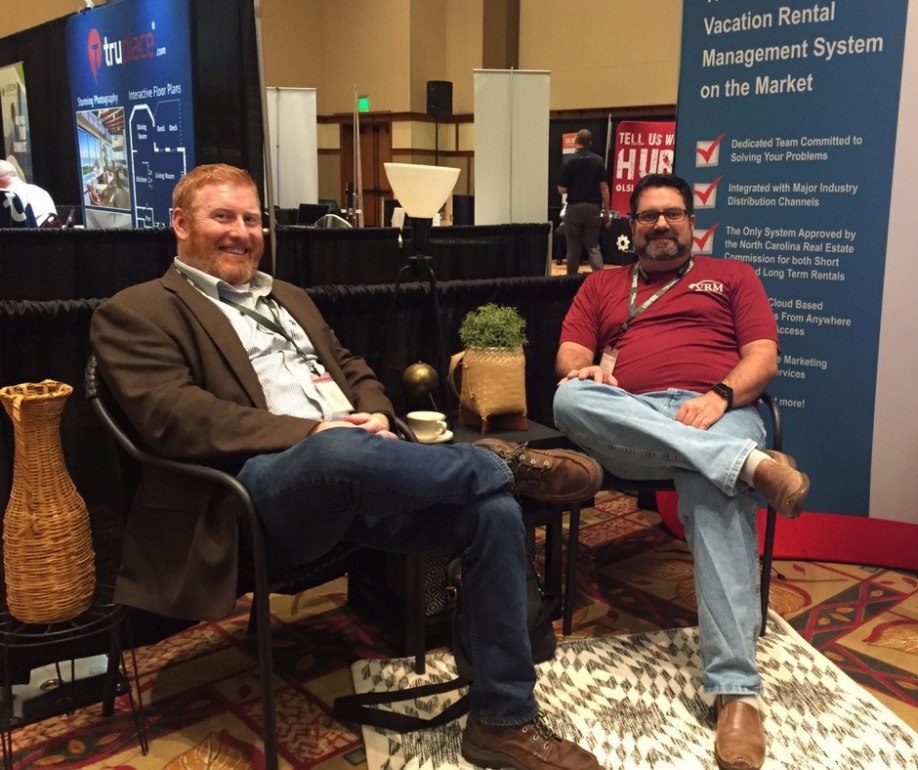 The Outcome
At the end of the day, it was time for the team to part ways…and say good-bye until next time. However, the real work was just beginning. Armed with pages of notes and multiple software demos scheduled, it is time for the VRM team to get to work.
VRM's original goals for the show were not only met, but exponentially exceeded. Now the task is to construct a new set of goals for the VRM development team and the marketing team, as we endeavor to put all that we learned into practice.
The VRHP and VRM Intel Live! Conference was an exciting time for our team members to come together, to meet a few new faces in the industry, to connect with old friends, to speak with potential new clients, and to learn a TON of great vacation management industry information.
If you aren't planning to attend the next VRHP or VRM Intel Live! Conference…then you should! Our team highly recommends it.
Be on the lookout of brand new blogs and Tea with Brittany Lea, full of amazing content based on the latest industry information that we took away from the conference!
Coming soon:
OTA's and How They Will Effect the Future of Your Business
How to Follow-up with Potential Guests to Create a Higher ROI
Is Your Business Future Proof?
Comment on this post!