Red Awning: Get More Free Time & Make More Money
Posted On Friday, May 05, 2017
---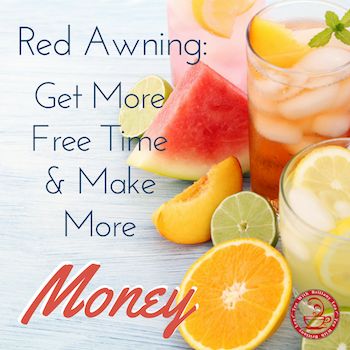 We have heard from most of our clients that they need help getting more bookings for this summer season. So if you are one of those that needs more bookings, allow us to introduce you to Red Awning (who we are now integrated with!) Join us for a SPECIAL episode of Tea with Brittany Lea, where we will talk with Michael from Red Awning to see how they can help increase your booking rates...and your bottom line.
At our last
Tea with Brittany Lea Webinar,
we talked to Mike T. from
Red Awning
. If you aren't familiar with this company, they distribute your rental properties to other sites, including
Booking.com
, Expedia, AirB&B, HomeAway, VRBO, Trip Advisor, Flip Key, and many more!
Red Awning has many features that get the Brittany Lea Stamp of Approval. Her favorite thing about this program is the easy and functional way that clients are walked, step-by-step, through the onboard process. They are with you every step of the way!
Since Red Awning is fully integrated with the Virtual Resort Manager software, you can manage it straight from your VRM dashboard. Easy as 1-2-3!
If you're a VRM client and would like to learn more about how Red Awning would work for you, please contact us today. If you're not currently using Virtual Resort Manager, and would like additional information, please email
info@virtualresortmanager.com
, or call Pete at (252) 241-9533.
Ready to discover other awesome tool from VRM Software that save you time and money?
Click here
!
Watch the Tea with Brittany Lea Recap:
Comment on this post!