---
How Readiness Manager Vacation Rental Housekeeping Software Can Ease Your Workload
Posted On Monday, May 3, 2021
---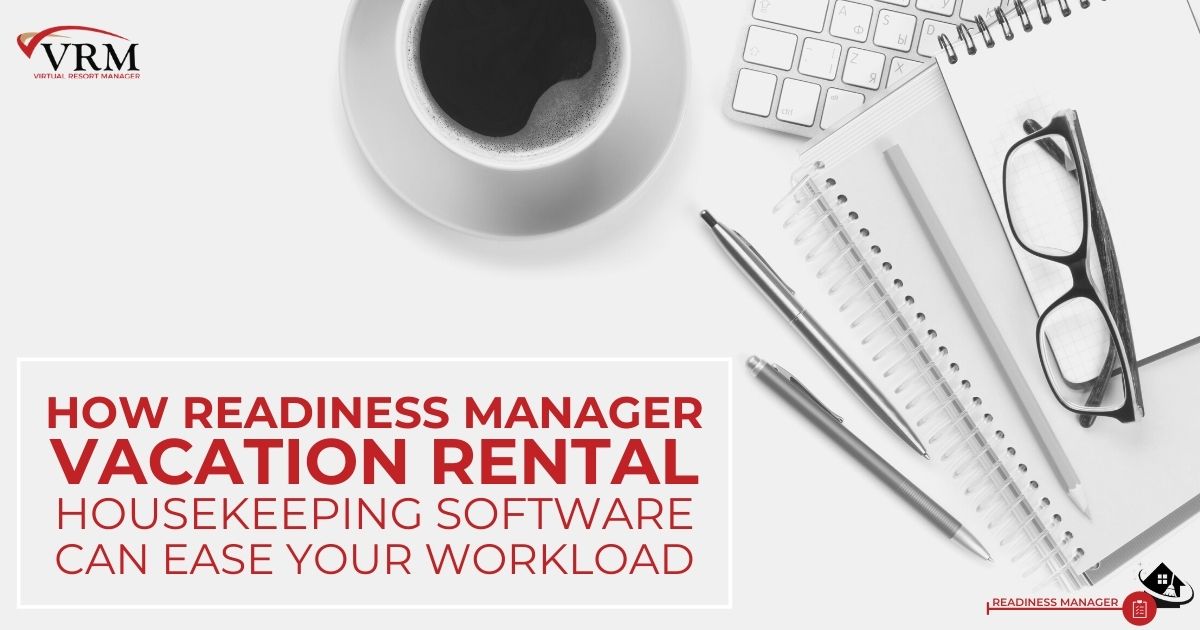 Are you working harder than you need to be when it comes to managing the turn-over of vacation rentals and all the tasks associated with the property management process such as housekeeping, maintenance, inspectors, and third-party vendors? It's time to ease your workload! The Readiness Manager vacation rental housekeeping software is here to help you manage all these tasks with ease and communicate with everyone involved in the process in one central place. We all know that a faster vacation rental turn-over process translates to more rental volume and ultimately a higher booking rate. Here's how Readiness Manager can do more of the work—so you can save yourself time, effort and frustration.
COMMON CHALLENGES IN THE VACATION RENTAL MANAGEMENT PROCESS
ORGANIZING & MANAGING TASKS
There's a lot that goes on behind the scenes when it comes to organizing, maintaining and managing vacation rentals. Keeping on top of all those tasks is no small feat. And while every vacation rental company has their own procedures, processes and protocols, we can all agree that it takes a well-oiled property management system to keep things running smoothly. If that is not in place there are delays, unhappy guests, disgruntled vacation rental owners—and a lot of unnecessary stress soon to follow.
COMMUNICATION & MISCOMMUNICATION
Communication comes in many forms these days: person to person conversations, phone calls, texts, emails, websites, social media, and the list goes on. All these types of communication are coming from many different directions, so managing it all can be quite challenging in this business. Ironically, with all the increased lines of communication comes the increase in miscommunication too.
DEALING WITH 3RD PARTY VENDORS
There are a lot of moving parts in property management, thus requiring a lot of communication internally within your company and externally with those working with your company. Dealing with third-party vendors who are working outside of your company's framework adds more tasks to manage, more scheduling to coordinate, and more people to communicate with on a daily basis. It can become overwhelming.
PAPERWORK OVERLOAD
With all of the tasks, work orders, changes in work orders, and processes along the way to get a vacation rental turned-over for the next guest, paperwork can become monumental for property managers. Papers can get misplaced or lost, adding to an already full workload. And then there's the filing and maintaining of all this paperwork to think about. There has to be a better way! (And there is, read on.)
SLOW VACATION RENTAL TURN-OVER PROCESS
The above-mentioned challenges result in a slower vacation rental process from start to finish. If you're spending too much time trying to solve problems within the processes of your housekeeping, maintenance, and inspections—or there is a lot of lag time between tasks that inhibit the next one from getting done—you're wasting a lot of valuable time and energy that could be better spent. It's time to change your way of doing things to achieve better results.
Most of the innovations are about working smarter, not necessarily harder or with more staff. It is about proper organization and flow, planning and preparing and then communicating to everyone what is expected and when. We would like to see best practice become typical practice.
Harlan M. Krumholz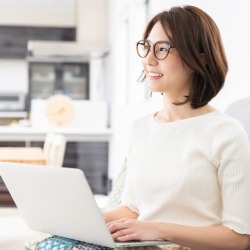 HOW READINESS MANAGER VACATION HOUSEKEEPING SOFTWARE CAN HELP
AN ALREADY INCLUDED OPTION IN THE VRM HOUSEKEEPING MODULE
If you're already using VRM's housekeeping software system, the good news is that the Readiness Manager is an enhancement of that existing system. It allows you to go beyond the basic housekeeping work orders and departure cleans, offering a much more customizable set of tasks that you can create to suit you and your company's needs.
PROVIDES A STREAMLINED, SEAMLESS PROCESS
Leveling up with the Readiness Manager housekeeping software option gives you a streamlined process where everyone is on the same page in real time. Your property inspector will know when all of the tasks are completed and the rental is ready to be inspected just by using this VRM software. Your third-party vendors can use the VRM Vendor Portal to view work orders and mark them complete wherever they are with a few clicks on their mobile device. Your office staff can monitor the real-time Readiness Manager grid to see what has been completed and what has not, all at a glance. Your reservationists don't have to call housekeeping if a guest checks in early, they can just look at the Readiness Manager to see its current status.
ALLOWS FOR COMMUNICATION & DOCUMENTATION ALL IN ONE PLACE
Communication among all parties is easy. The Vendor Portal in Readiness Manager lets property managers and vendors message directly with each other, report issues, and send photos. It's an easy-to-use platform that speeds up communication and minimizes miscommunication, since it all happens in one place and provides an electronic record of events. VRM software is cloud-based and can be accessed anywhere that has internet access whether you're in the office, onsite at a property, or on the go.
READINESS MANAGER OFFERS A HOST OF ADDED BENEFITS
In addition to streamlining work orders, tasks, vendors, and communication, the Readiness Manager is very user-friendly and customizable. No two property managers or vacation rental companies are alike, so our housekeeping software system works to make your job easier by allowing you to create and manage the tasks that matter to you, instead of conforming to a generic set of standards that aren't relevant or helpful.
The Readiness Manager grid is accessed under Housekeeping or from the Quick Access Bar. If you're ready to learn more and get started using Readiness Manager, then take the next step by watching the two training videos below.
START WITH THESE READINESS MANAGER HOUSEKEEPING SOFTWARE VIDEOS


READINESS MANAGER INTRODUCTION
Start with this short, introductory video on the Readiness Manager to get started learning more about to use this VRM software option.


READINESS MANAGER TRAINING
Continue watching this more in-depth training session on the Readiness Manager housekeeping software with Q&A included.
ARE YOU READY TO LEVEL UP YOUR RENTAL HOUSEKEEPING SOFTWARE OPTIONS?
Feel free to contact us to learn more about VRM's Readiness Manager.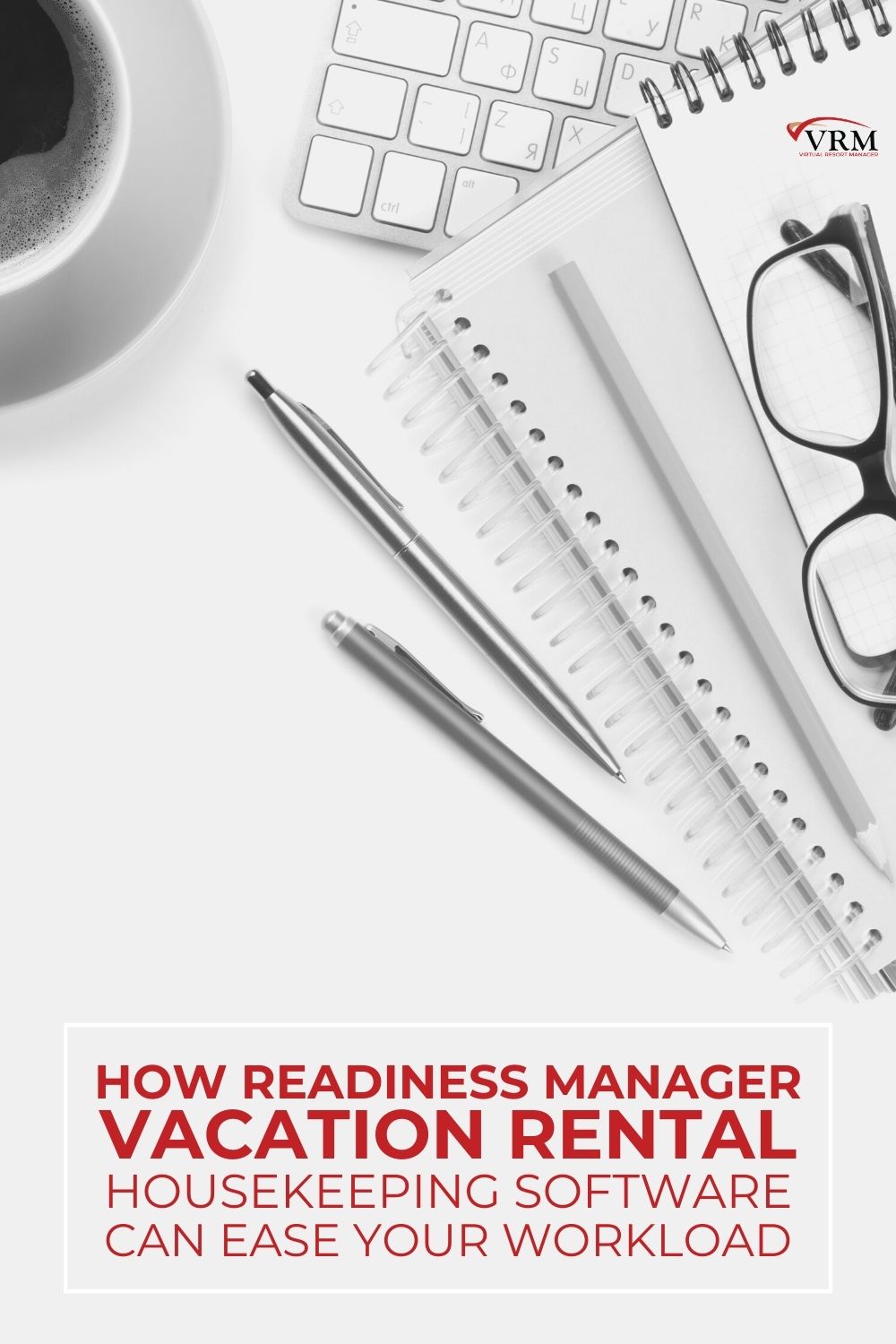 Comment on this post!