How to Future Proof Your Business in a Few Easy Steps
Posted On Friday, December 29, 2017
---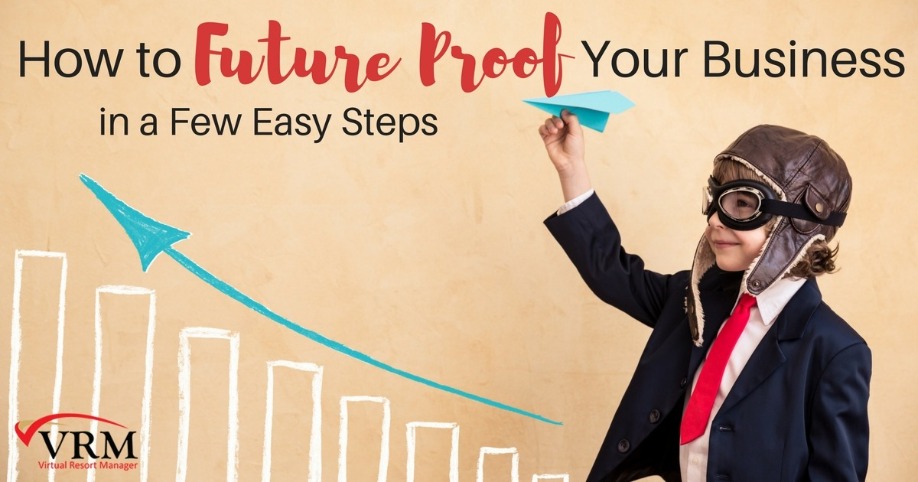 At the beginning of every year, individuals as well as businesses set their sights on new goals. Everyone wants the coming year to be better than the one before. Part of our job, as your vacation rental software company, is to develop new and improved functionality that will help make you a success.
The first quarter of 2018 might be flying by, but it isn't too late to look at ways to future proof your business. In the ever changing world of the vacation industry, it is increasingly important to take steps to have a clear plan of action to safe-guard your vacation rental management business.
At Virtual Resort Manager, we devote a large portion of time and energy into brainstorming and implementing ways that we can help you future proof your business. From cutting edge vacation management software updates to a top-notch marketing team, we want you to know that helping your business thrive is our top priority. Here are a few easy steps that you can take to make 2018 great!

1. Set Goals That Last
Setting and evaluating goals should be something that your team does on a regular basis, not just on January 1st.
Our Marketing Department spent many hours during the first few weeks of January in brainstorming and strategy sessions. Part of these meetings were designated to the development of Virtual Resort Manager as a company, but most of that time was spent strategizing for our clients. Across all departments, we were asking, "How do we give our clients what they need and what they want to be their best?"
That conversation is an ongoing theme at VRM, and we want to encourage you to do the same. When you set clear goals for your business, it gives you and your team something tangible to aim towards. Once your "big ideas" are flushed out, it is time to break each goal into small manageable pieces. Goals are awesome, but if you haven't developed a plan of action around those goals, you are groping around in the dark… hoping to find the light switch.
Flip the switch to success by using our FREE PRINTABLE GOAL SHEET to outline your goals, set a timeline, break each goal into small manageable pieces, and identify the team members responsible for each action item. But the work doesn't stop there!! Be sure that one of your goals is to meet regularly, as a team, to discuss the process and the progress. Make this time a priority for celebrating successes and overcoming obstacles.

2. Stay Up to Date with Industry News
It has never been as important to stay up to date with current market trends and issues, as today. You don't want to be left in the dark or caught off guard.
Can we all agree that things are changing at a rapid rate for our industry? From online travel agencies to increased anxieties about travel… planning for a vacation isn't what it used to be. We know that you want to give your guests the very best vacation experience possible, which starts with a user-friendly and value-filled vacation rental process. You want to take the worry and stress out of vacation planning so that guests are relaxed, even before they arrive on vacation.
One way that you can offer this experience to your guests, and set yourself apart as a local and industry expert, is to stay up to date on what is happen in the vacation and travel industry.
What are vacationers concerned about? What changes are being predicted by industry experts that you need to get ahead of? How will other elements of the vacation industry impact your business? These are all VERY important questions to ask yourself.
VRMA and VRMintel are both reliable sources of information, which most of you are already familiar with. Make it part of your job (or someone on your team) to have an ear to the ground.
In addition to the two sites mentioned above, there are countless others. Skift.com has branded themselves as "defining the future of travel". You may have to weed through some of their news and information, but it is very insightful. Travelpulse.com is another site where you can glean a lot of great information and ideas. Remember, you don't have to agree or even like what others in the industry are saying… but knowledge is power. Click here for an article from Smarthosts that is packed full of market growth projections.
If you are one of the many vacation rental management companies that are using third-party booking agents, then it is also a great idea to subscribe to their newsletter. You MUST stay on top of what is happening with OTAs so that you are fully prepared for how they will impact your business.
Our one final suggestion in staying up date requires you to leave your desk. In the past 3 months, we have attended two VRMintel Live shows. Both of these live events have been packed full of valuable information. If you haven't attended an industry event recently, we highly encourage you to do so. In December, we cohosted a VRM "client only" seminar with VRMintel, and it was a huge success. We are looking forward to offering more of these in the future, and we hope that we will see you there.

3. Be the Best in the Vacation Rental Market
While it may go without saying, you need to be the vacation rental management company that you would want to rent from. This is a simple concept that cannot be overlooked.
What steps are you taking to offer your guests and owners the best customer service and experience? What areas need improvement? In what areas are you continuously surpassing the competition? What do are your guests and owners saying about you?
For VRM clients, we encourage you to use the VRM software to its fullest. By turning on the Guest Survey feature, you can email guests directly for feedback. If you don't already have this feature activated, all you have to do is log into Work Etc., and use this Knowledge base link for a tutorial: https://vrmgr.worketc.com/portal/knowledgebase/article?id=81&articleTitle=13.6.1%20Guest%20Survey%20Admin.
The next suggestion could just as easily fit into the above segment, but one way that you can work at being the best AND staying up to date is to get involved with your local community. From the Chamber of Commerce to non-profit groups, having an intimate working knowledge and relationship with your community is essential! Be a part of the conversation, take a proactive stance in local issues, and use local resources to their full advantage.
Here are a few other ideas:
-hold an annual owner's seminar
-add "be the best" goals to your 2018 goals sheet
-gather valuable ideas from your staff and vendors
What steps are you taking to be the best? We would love to hear about it.

4. Make the Most of Marketing
From print marketing to social media, there are so many different ways to get the word out about your business. Each company has a slightly varying approach to marketing depending on their target audience and their brand strategy. But wait… do you know your target audience? Do you have a brand strategy?
Decide which marketing techniques are working for you, which ones need some help, and which ones are no longer applicable.
Email marketing is one of the best ways to increase conversions and ROI. Social Media marketing is a great way to keep your guests (and potential guests) in the loop about your area and your properties. Using social channels like Facebook, Instagram, and Pinterest give you the ability to grow your following, all while giving followers direct access to BOOK NOW!!
TIP FROM THE MARKETING DEPARTMENT: Videos!! Be sure to add live or pre-recorded videos to your social media campaigns. They perform VERY WELL on social media!
Blogging for SEO is another great marketing strategy that you can employ. This is a great way to give your guests, as well as the general public, valuable information about your area and about renting a vacation home. You can blog about everything from beautiful beach hairstyles to traveling with pets... but it needs to be OPTIMIZED!
The key to great marketing is consistency and fresh content. If you aren't sure how to use the marketing technique mentioned above, and you want to increase traffic, conversions, and guest retention, then be sure to reach out to the VRM Marketing Department by emailing marketing@vrmgr.com. We offer exclusive marketing packages to VRM clients ONLY. We also offer website design that is fully integrated and complimentary to the VRM software program.
So what are you waiting for? Start today to make 2018 the best year yet!
Not using VRM software?? Schedule a free demo today to see how we optimize workflow and lessen the stress of vacation rental management!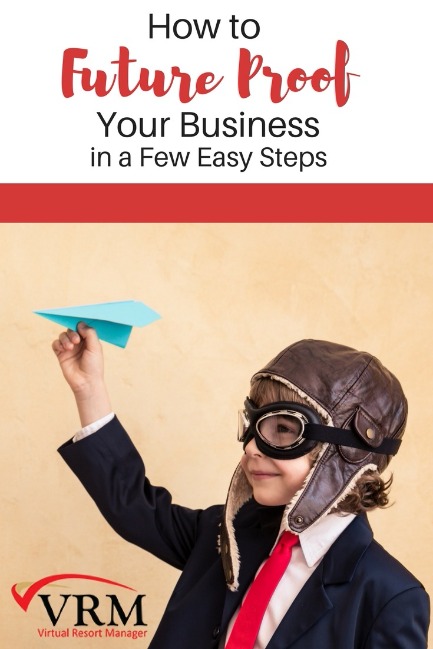 Did you find this article helpful?
Be sure to pin it to read again later.
Comment on this post!