---
April VRM Monthly Marketing Planner and Free Desktop Wallpaper Calendars
Posted On Wednesday, April 1, 2020
---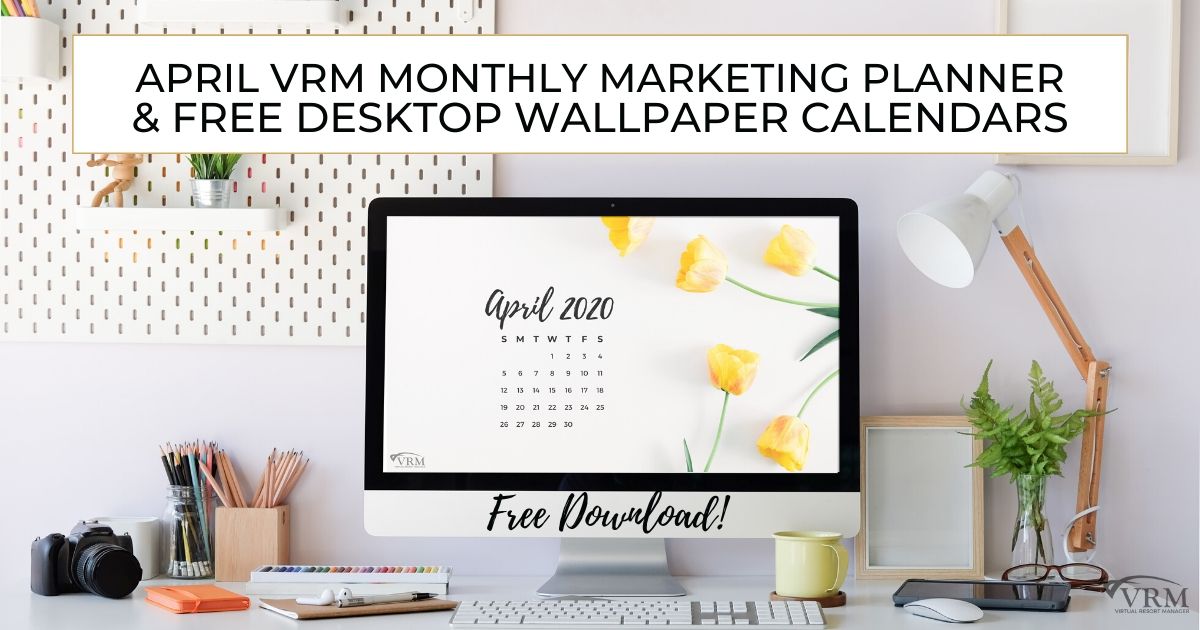 Welcome to April 2020. Can you believe that a quarter of the year has already passed? As we dive into April, our world and the vacation rental management industry is facing unprecedented challenges. The COVID-19 crisis has affected every corner of the vacation rental business, and we understand the hurdles that you must each overcome.
We hope that we can make your day a little brighter and your month a little easier with our monthly marketing planner and FREE desktop wallpaper calendar.
April Dates to Remember
April 10- Golfer's Day
April 12- Easter
April 22- Earth Day
Working From Home?
Check out our recent blog post with the VRM team's best work from home tips and tricks!
Social Media Tips
Share the beauty of Spring in your area.
Ask your audience what they love most about Spring.
Consider doing a Facebook contest. Ask your audience to send you their pictures from their last vacation.
Keep your fans inspired with awesome quotes!
Golfer's Day: Do you think golfers are missing their time on the greens? Give them a shout out on your social media, repost a blog post that is golf related, or encourage golfers to return to your area for a round of golf when travel bans are lifted.
Easter: Be sure to encourage your guests with a warm sentiment for Easter.
Earth Day: Tell your guests what they can do to help protect their favorite slice of paradise, ask followers to share their best "nature" pictures, or repost old blog posts with appropriate "nature" based topics.
SEO Tips
Website Maintenance/SEO Optimization: Work on enhancing/doing maintenance on your website, especially SEO Optimization, Site Audits, and Backlink Cleanup.
Adjust your Content Strategy to topics that are relevant today: Traffic volume is a good ranking signal, but try your best to naturally connect trending topics with your industry. Use the Google Trends tool to find out what's trending today, https://trends.google.com/trends/?geo=US.
Prepare a Promotional Strategy for Suppressed Demand: Once it is clear and safe for everyone to roam free, you can expect a huge spike in search for travel and tourism. Make sure all cylinders are firing and offer a promotional campaign to welcome their business. I'm sure getting away will be at the top of their list!

We know that you are very busy and that you are facing many challenges. That is why we have created these four amazing sharable quote images for you to use. The graphics are bright, clean, and cheery. The quotes are full of Spring motivation and encouragement. Please feel free to use these images on your social media accounts. Consider it a FREE gift from your favorite vacation rental software company.
Directions
Click on each quote to open it in a new tab at full size (1080 x 1080) and then right click and choose "Save Image As..." from the drop-down menu!
Free Desktop Wallpaper Calendars
Be sure to add this beautiful desktop calendar to your computer. The cheerfulness of bright yellow tulips can welcome you each and every day of the month. What a great way to start each day!!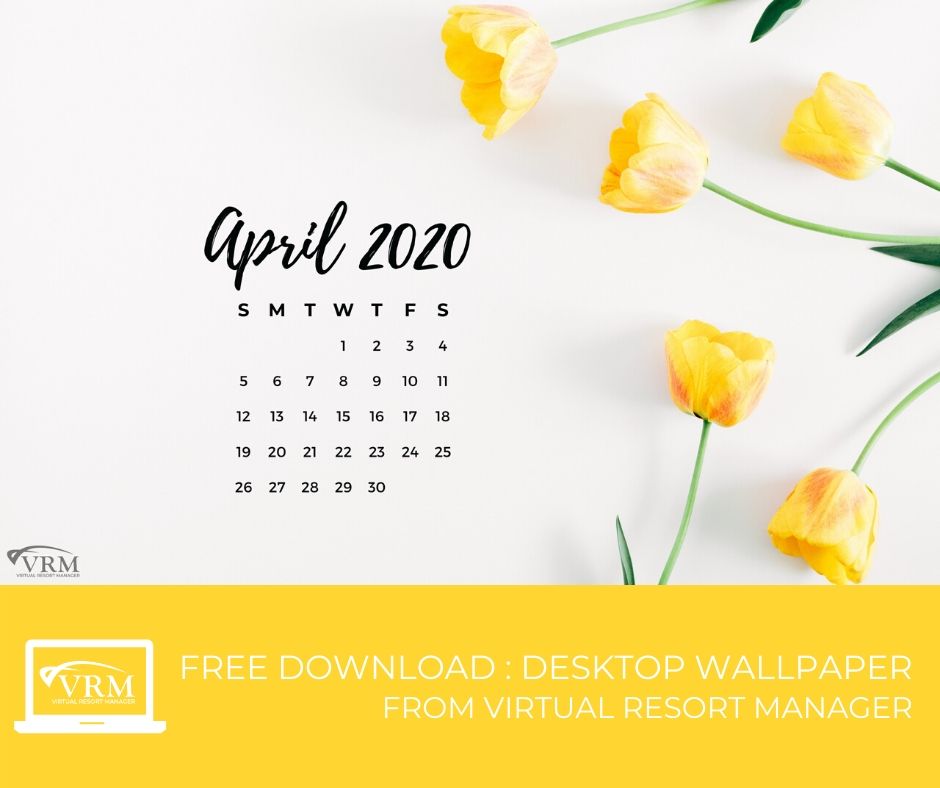 Directions
Click on the image above or below to open the wallpapers in a new tab at full-size (2560 × 1600), and then right click and choose "Save Image As..." from the drop-down menu, and save it. Each major operating system has a different procedure for changing the wallpaper.
Mac Users
After saving the image of your choice, choose Apple menu  > System Preferences. Click Desktop & Screen Saver. From the Desktop pane, select a folder of images on the left, then click an image on the right to change your desktop picture.
Window Users
Locate the image you want to become your wallpaper and open it. (By default, it will open up in Photos.) Right-click or tap-and-hold it to choose either Set as > Set as background or, in older versions of Windows, set as desktop background.
If you're having trouble just Google "how to change the desktop wallpaper on a ________" and enter the operating system you're using!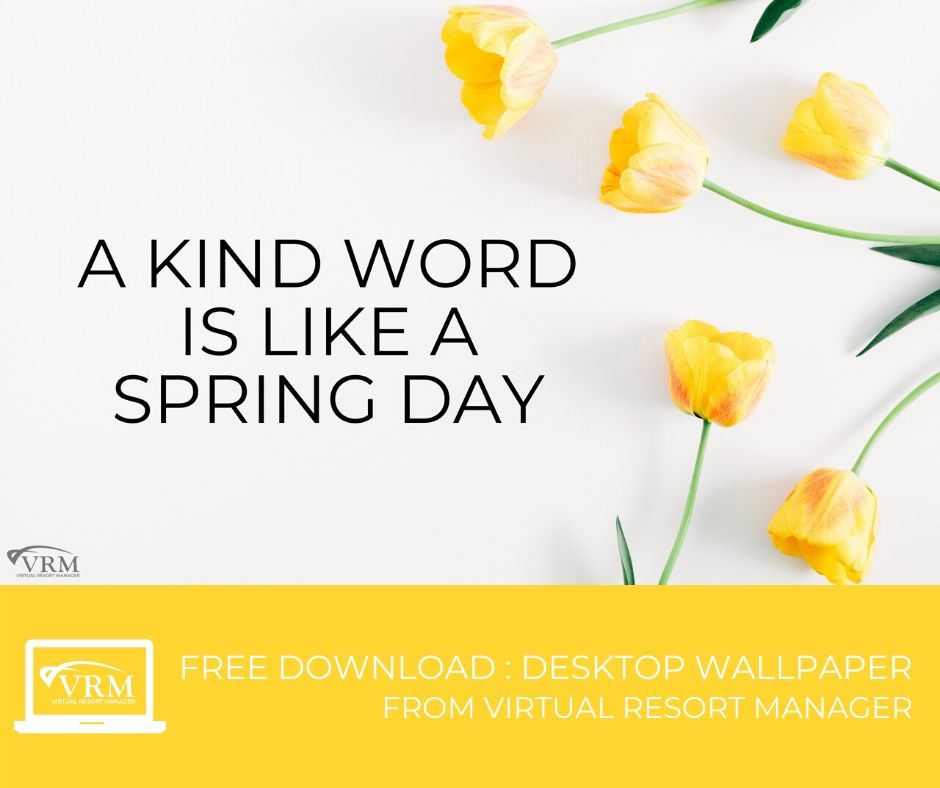 Don't forget to check back next month for our new wallpapers, tips, & shareable quotes!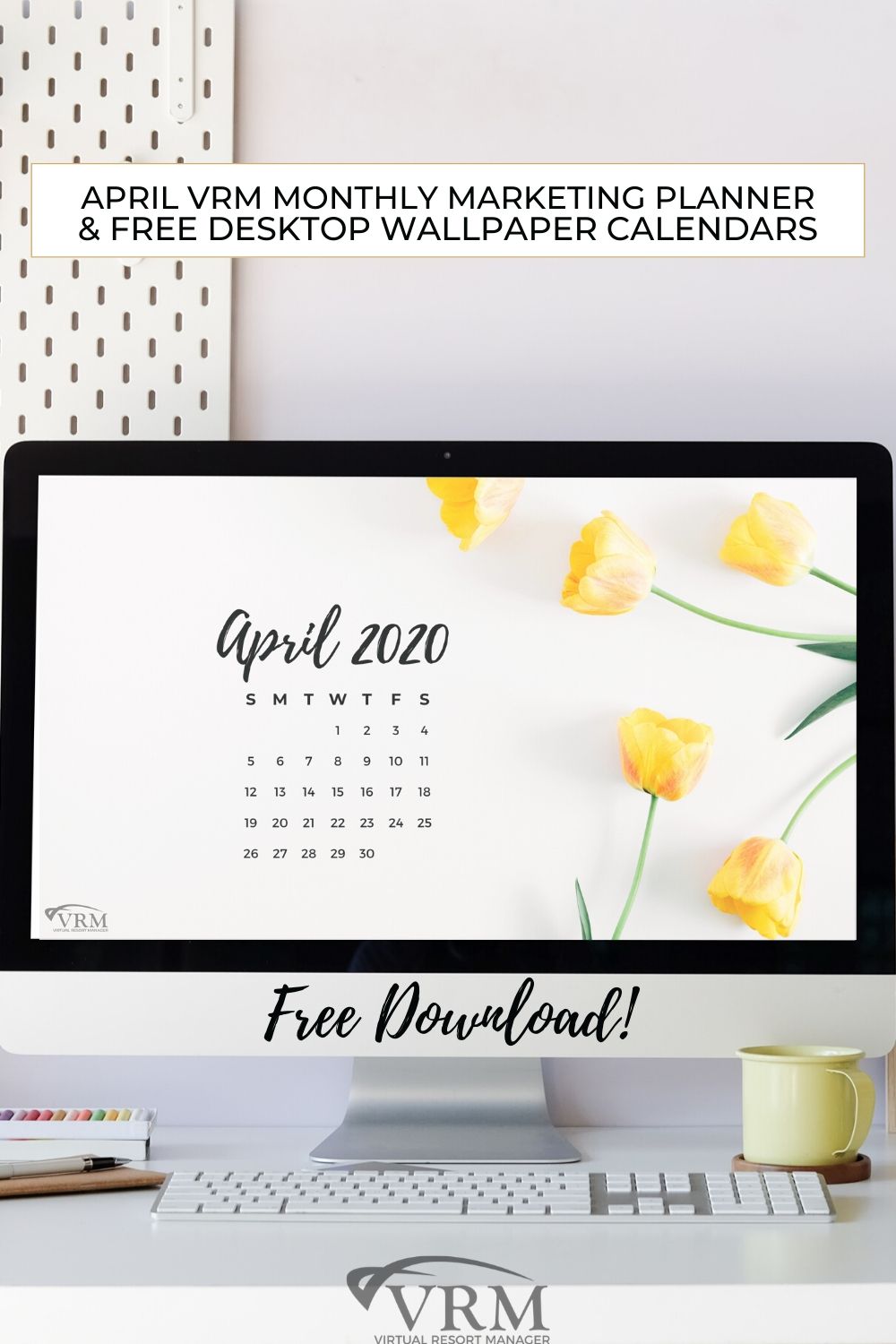 FUN & FREE!

DOWNLOADS, QUOTE GRAPHICS, AND MARKETING TIPS. PIN FOR LATER!
Comment on this post!